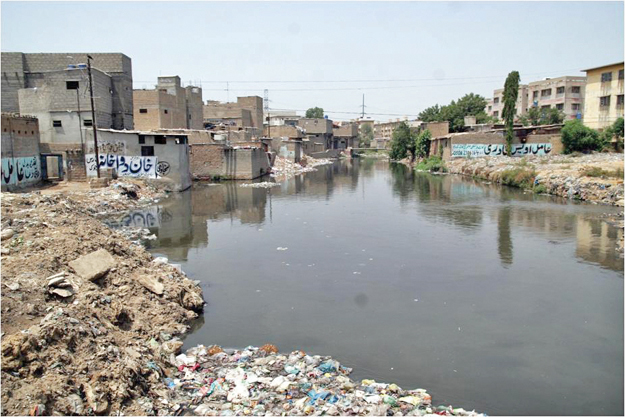 ---
KARACHI: Sindh chief minister Syed Qaim Ali Shah has removed the chairperson of North Sindh Urban Services Corporation (NSUSC), Abdul Jabbar Memon, for failing to develop infrastructure, especially providing water supply, drainage and sanitation facilities in five cities of upper Sindh including Sukkur, Shikarpur, Khairpur, Rohri and Larkana. 

While presiding over a meeting at CM House on Tuesday, Shah expressed his dissatisfaction over the performance of NSUSC and directed the planning and development department to revisit the agreement with the company and reconstitute its board within a month. He ordered the the NSUSC project director, Shamasuddin Sahto, to take over the charge and ensure that water supply, drainage and disposal of sanitation services are being provided to the people of the cities of north Sindh.

"Despite spending billions of rupees, the NSUSC has failed to live up to the expectations of the citizens," said officials, quoting the chief minister.

The adviser to Sindh chief minister on finance, Syed Murad Ali Shah, additional chief secretary planning and development Mohammad Wasim, finance secretary Sohail Rajput, Sahto, and other officers attended the meeting.

Shah said that, as per the agreement, the Asian Development Bank had committed to provide a loan of $300 million with 25 per cent counter share of the Sindh government, which is an additional $100 million to improve the infrastructure and ensure provision of water supply, drainage, and sanitation and solid waste management services, within 10 years through a company. Sukkur, Rohri, Shikarpur, Khairpur and Larkana were included in the project with a newly constituted company under the title of NSUSC with $50 million to achieve the objectives of the agreement, however, the company failed to do so.

The management of the company was warned many times but it did not improve its performance, said Shah, adding he was considering to disband the company but he is giving its management a chance on certain conditions.

These include revisiting the agreement and putting the sanitation workers under the command and control of the local administration and assign technical works to the company, reconstitute the board with local representation, link the provincial finance department for monitoring income and expenditure and nominating a chairperson of the company from two big cities either from Larkana or Sukkur.

Published in The Express Tribune, August 15th,2014.
COMMENTS
Comments are moderated and generally will be posted if they are on-topic and not abusive.
For more information, please see our Comments FAQ