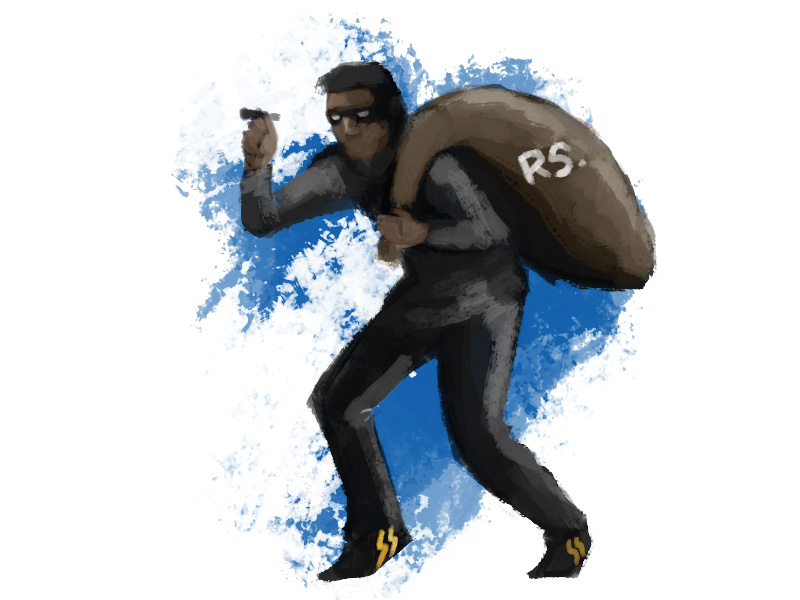 ---
FAISALABAD: Police said on Tuesday that several residents of Samundri had caught and tortured a man they said was stealing a mobile phone.

Some residents of the area said they had turned the man over to the police but it had registered a case against 10 people for torture. Rafique Asghar, a resident of Samundri, said Muhammad Yaseen had caught Riaz after he allegedly stole his mobile phone. He said Yaseen had called out to bystanders for help. Asghar said the people had got angry. He said some of the people had beaten Riaz before handing him over to the police. Asghar said some policemen had returned to the area after taking the man to a police station and registered a case against 10 people for beating the man.

Speaking to The Express Tribune, Samundri Station House Officer (SHO) said the men had hung Riaz from a tree and had beaten him. He said a police team had rescued Riaz from the mob. The SHO said Riaz had told police that he had been falsely accused and that Yaseen, Tariq, Sufian, Usman, Tauqeer, Amin and Haji Ahmad had tortured him.  He said a case had been registered against the men and three of them had been arrested.  The SHO said Muhammad Yaseen should have complained to the police instead of torturing Riaz. He said that torturing anyone on the suspicion of a theft was a crime.

The SHO said no one was allowed to take the law in their hands. He said police believed that Riaz was innocent while the men were guilty of torture.

City Police Officer (CPO) Sohail Habib Tajik took notice of the incident and directed the SHO to complete the investigation in a transparent manner.

Chief Minister Shahbaz Sharif has taken notice of the torture and sought a report from the Faisalabad regional police officer. He said all those involved in the case must be arrested and proceeded against under the law. Sharif said justice will be provided to the victim at any cost.

Published in The Express Tribune, August 13th, 2014.


COMMENTS (2)
Comments are moderated and generally will be posted if they are on-topic and not abusive.
For more information, please see our Comments FAQ