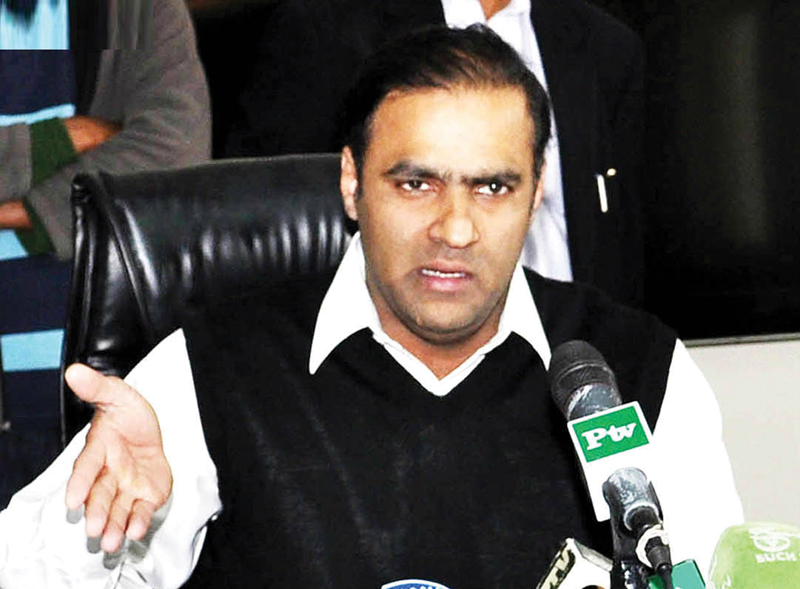 ---
FAISALABAD:



"Pakistan is united in its stand against terrorism and Pakistani people stand behind Pakistan Army in its operation in North Waziristan," State Minister for Water and Power Chaudhary Abid Sher Ali said on Sunday.




He was addressing a flag-hoisting ceremony at Faisalabad Electricity Supply Company headquarters.

He said no one would be allowed to derail democracy in the country. He said the government had put Pakistan on the road to progress and prosperity.

"The government inherited a wide range of problems when it took office last year," he said. "Since then, the government had chalked out a number of programmes to address every issue with the best use of resources available."

He said resolving the electricity crisis was on top of government's agenda, adding that economic development was not possible without a strong infrastructure.

"Our industries are suffering because of load shedding and the government is cognizant of this fact," he said.

He said the Punjab government had shifted focus to coal-based electricity. He said the Punjab has vast reserves of coal and the untapped resource would be used to cope with the energy crisis.

He said this was a medium-term arrangement and there were bigger power generation projects on the cards.

He said 10 projects had been launched with the help of Chinese companies for production of 1,500 megawatt electricity.

He said the government was also working on Dasu dam and 950 megawatt electricity would be added to the national grid by next year from Nelum-Jhelum project.

He urged opposition leaders to join the government and tackle national problems with cooperation and consultation.

The state minister said Pakistan was going through a critical stage of its history where a democratic government was trying to find its footing after years of military rule.

"Now is not the time for protests and long marches," he said.

Earlier, the minister led an Indepdendence Day walk from Rafhan Pul to FESCO headquarters.


FESCO Chief Executive Officer Khurshid Alam, DCO Noorul Amin Mengal, MNAs Haji Akram Ansari, Mian Farooq, Dr. Nisar Jatt, Shahbaz Babar Gujjar and MPA Tahir Jamil also participated in the walk.


Published in The Express Tribune, August 11th,2014.

 
COMMENTS (1)
Comments are moderated and generally will be posted if they are on-topic and not abusive.
For more information, please see our Comments FAQ