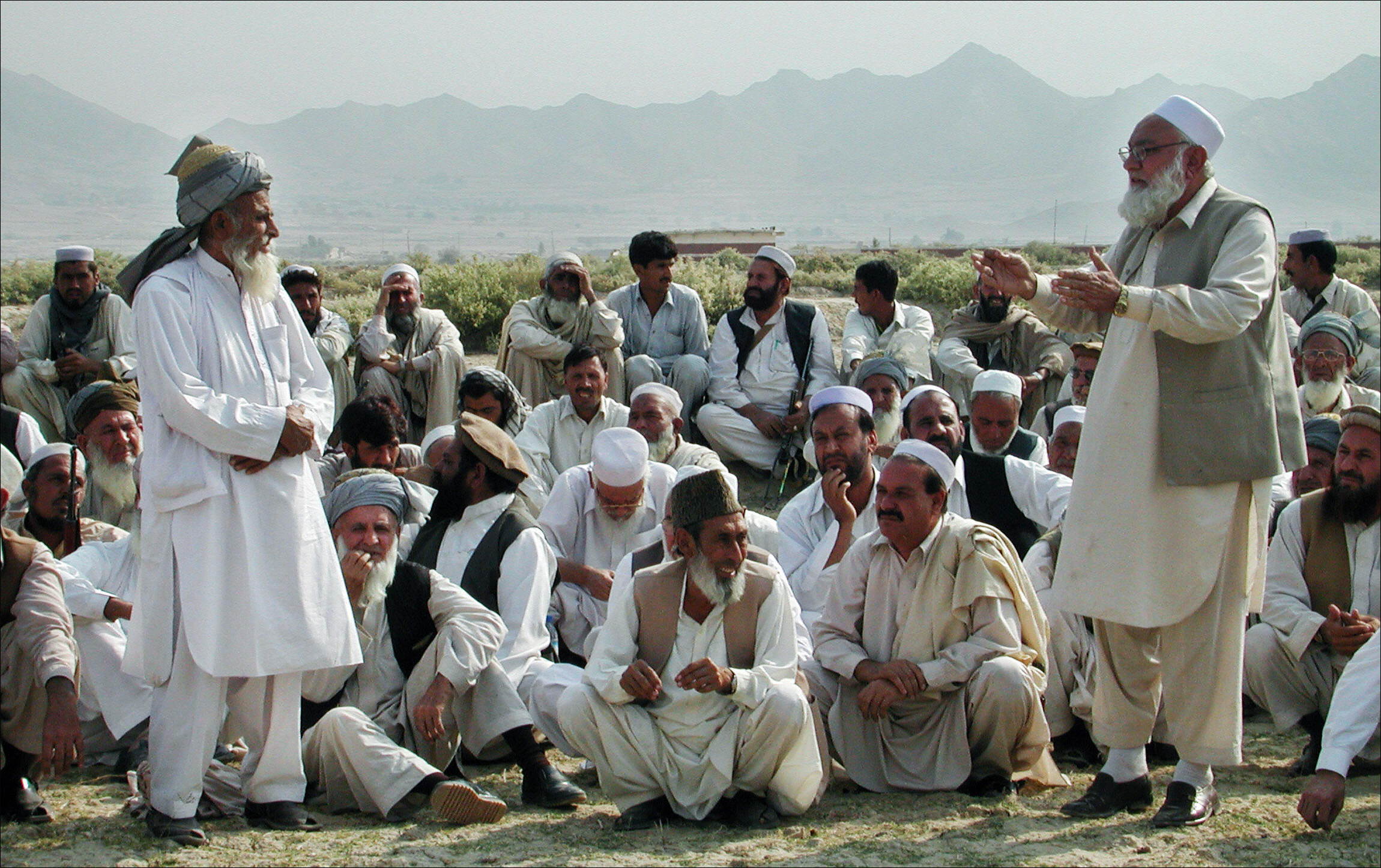 ---
SUKKUR: A dispute which started last year between two groups of the Panhwar clan was resolved amicably through a jirga held in Karachi on Saturday. The jirga was held to resolve the killing of three children over a matrimonial dispute in Naushahro Feroze on August 20, 2013.

The deceased were on their way to school in Habib Chowk, Naushahro Feroze in a rickshaw when they were attacked by armed men. DSP Juma Khan's daughter Bisma, nephews Aqib and Adil - sons of Sikander Khan Panhwar, were killed in the attack. Rickshaw driver Muhammad Ramzan Panhwar and Khan's wife were also injured in the firing. Khan had lodged a FIR against Shafiq Panhwar, Rafiq Panhwar and Asif Panhwar. Shafiq Panhwar was later killed in a police encounter.

The dispute

Khan's sister was married to Shafiq and after a domestic scuffle, had left him and was living with her parents. Shafiq had asked DSP Juma Khan to send his sister back. The DSP refused and this led Shafiq to attack the family.

The jirga, held in Karachi, was presided over by former Sindh Minister Mir Manzoor Panhwar to settle the dispute between the two groups. DSP Juma Khan, Bhooral Khan Bhurt, Baig Muhammad Panhwar and others attended the jirga. After hearing both sides of the arguement, the jirga announced its verdict.

According to the verdict, Shafiq Panhwar, Rafiq Panhwar and Asif Panhwar were found guilty of killing three children and injuring two others. Rafiq Panhwar and Asif Panhwar were also fined for Rs5.8 million while Rs1.6 million was imposed for killing each minor, Rs200,000 was fixed for injuring the rickshaw driver and an amount of Rs800,000 was fixed for injuring a woman. The jirga ordered that the fine be paid in two installments.

Khan refused to accept the money but asked them to pay a fine of Rs500,000 instead to the injured rickshaw driver. Later, both the parties accepting the verdict, embraced each other and resolved to bury the hatchet.

Published in The Express Tribune, August 11th,2014.