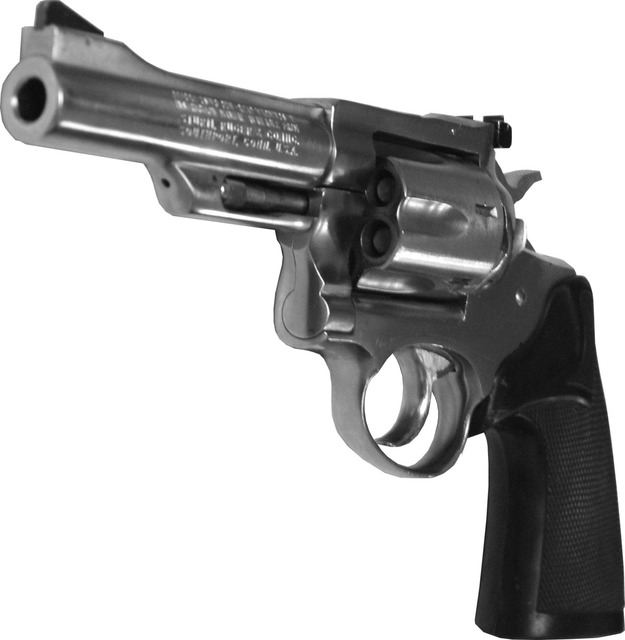 ---
KARACHI: A 31-year-old man allegedly committed suicide after he shot two girls in New Karachi on Friday.

The incident took place in a house located in Sector 5E, Pathan Colony within the jurisdiction of the Bilal Colony police station.

The girls, Uzma*, 21 and her cousin Nazia, 23, were taken to a private hospital while the man, Siraj, was taken to Abbasi Shaheed Hospital to be treated for bullet wounds.

He succumbed to injuries during the treatment.
Neighbours claim that the incident took place the same day as Uzam's nikkah was scheduled – Friday. They claimed that Siraj walked into Uzma's house and opened fire in which both girls were injured. Afterwards, he pointed the gun at himself and pulled the trigger.

According to Uzma's neighbour Amir Siddiqui, Siraj had wanted to marry her but her family had refused his proposal. "Before he shot her, he asked her to marry him but she refused and he shot at her," said the neighbour. "After that he shot himself."

The police said that this is not the first time Siraj had caused trouble. SHO Shaukat Awan claimed that in 2011, they had arrested him when he walked into the school Uzma was studying at and threatened to shoot her.

The SHO said that after he was released, Uzma's family did not file a formal complaint so nothing was done. He added that the police have started an investigation and have recovered the pistol used in the incident along with fingerprints and statements from the family.

They have also recovered cell phone records.
The officer said that Siraj used to live in the same neighbourhood as Uzma but his family had recently shifted to North Karachi.

The police said that they only found two empty bullet shells at Uzma's house which suggests that Siraj and Uzma were shot in the head once while Nazia was hit in the neck by the same bullet as her cousin.

They believe that he had not meant to shoot Nazia but the bullet that hit Uzma also hit her cousin.
The young women are still at the hospital receiving treatment.

Doctors say that Uzma is in a critical condition while her cousin is said to be out of danger.
No case was registered till the filing of this report.

*Names have been changed to protect identities

Published in The Express Tribune, August 9th,2014.
COMMENTS
Comments are moderated and generally will be posted if they are on-topic and not abusive.
For more information, please see our Comments FAQ