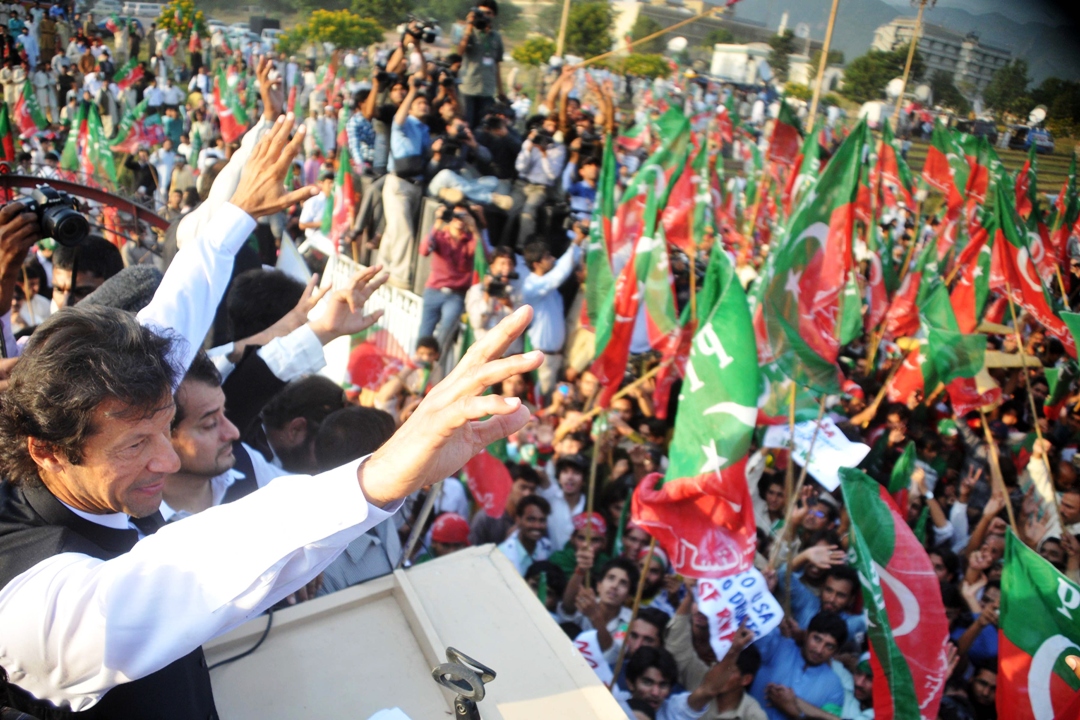 ---
ISLAMABAD:



A petition was filed before the Islamabad High Court (IHC) on Thursday requesting it to stop the proposed Pakistan Tehreek-e-Insaf (PTI) "Azadi march" scheduled for August 14.




The petitioner argued that the march would affect the fundamental rights of the residents of the city, disturb daily life and put lives at risk under the prevailing security situation.

The petitioner, Abdullah Tahir, while citing Interior Ministry as respondent, stated before the court that the petitioner was a resident of the federal capital with a law degree from the UK.

He contended in the petition that PTI Chairperson Imran Khan had accused Pakistan Muslim League-Nawaz (PML-N) and the Election Commission of Pakistan (ECP) of rigging in the last general elections. To protest against the alleged rigging, Khan has announced a stage a sit-in at D-Chowk.

"Since the road near D-Chowk has been all dug up, the protest will take place at Jinnah Avenue," Tahir mentioned in the petition.

The petitioner said the sit-in would make it difficult for the residents of Islamabad to move freely and would badly disrupt routine life.

The PTI protest would violate the fundamental rights of the residents of Islamabad, he said.

PTI has announced it would stay for an indefinite period until their demands are fulfilled. "This stay for an undefined period by PTI supporters in Islamabad is going to affect the professional activities and also trade and businesses in the capital," Tahir contended in the petition, adding that it would infringe upon Article 18 of the Constitution of Pakistan.

He said Jinnah Avenue was the heart of Islamabad and thousands of vehicles use the route every day, adding the residents of Islamabad and even movement of ambulances was going to get extremely disturbed if the avenue was blocked due to the protest.

The petitioner said that the Interior Ministry was not actively performing its "legal obligation to restrain the protest from happening".

He prayed to the court to pass directions to the ministry to restrain the protest of PTI and provide some other suitable place for the protest.

Published in The Express Tribune, August 8th, 2014.
COMMENTS (3)
Comments are moderated and generally will be posted if they are on-topic and not abusive.
For more information, please see our Comments FAQ