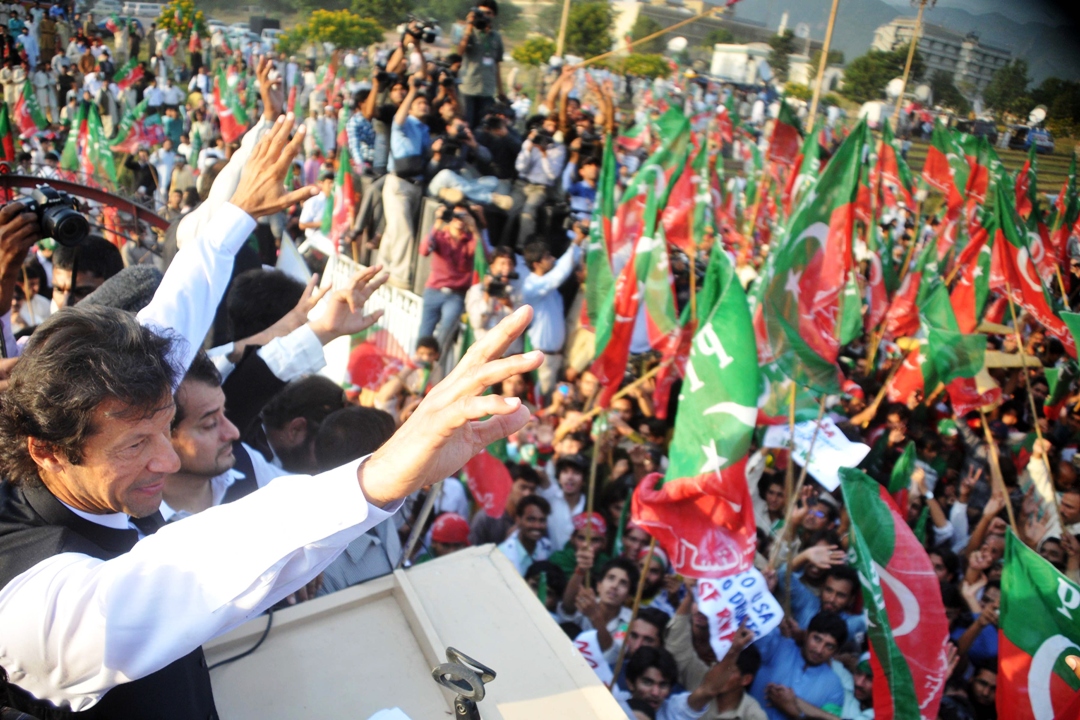 ---
The "revolutions" proposed by Pakistan Tehreek-e-Insaf, Pakistan Awami Tehreek and other political forces are little more than cynical populism that threaten to throw a weak democratic system into further disarray.

This was the sentiment at an Eid party organised by the Awami Workers Party (AWP) on Monday which was attended by political activists, intellectuals, trade unionists, kachi abadi residents and students from the twin cities.

The event was intended as an opportunity for progressive political workers and activists in the twin cities to meet and deliberate on the existing political situation and chalk out a collective position and course of action in the months to follow.

Speaking on the occasion, AWP Punjab President Aasim Sajjad Akhtar said right-wing populists like Tahirul Qadri and Imran Khan had cheapened the idea of a revolution in Pakistan by associating it with their elitist, megalomaniacal and reactionary politics. Akhtar, who teaches at Quaid-i-Azam University, Islamabad, said these forces had, over the past decades, succeeded in hijacking the vocabulary of left-wing politics to add a populist edge to their political project. Despite this, he said, it was clear that the right-wing remained a visibly anti-people force that was inextricably tied to the ideologies and hegemonic forces that perpetuate the system of material exploitation in Pakistan.

Speaking on the occasion, AWP Islamabad and Rawalpindi President Masoodul Hasan said it was essential that any anti-democratic moves by the establishment under the guise of anti-government protests should be opposed at all costs.

He said despite the civilian government's major economic and political failings, it retains a mandate to fulfill its term in office and all progressives must resist the attempts to either rollback the democratic system or institute a so-called 'technocratic' alternative.

He said the right-wing continued to be an instrument of control of the establishment to be used whenever it felt its interests were threatened, and progressive forces must be wary of any such manufactured 'revolutions'.

Several other political workers, activists and AWP members also spoke on the occasion.

Published in The Express Tribune, August 5th,2014.