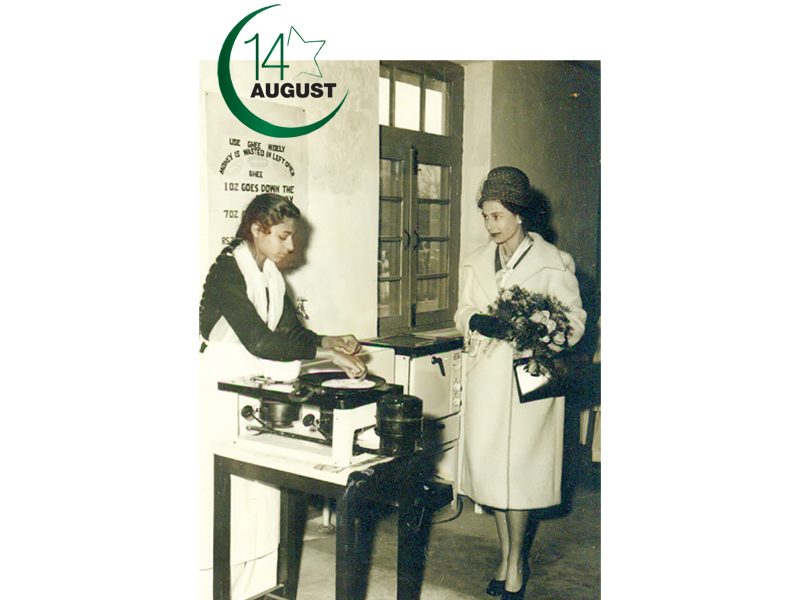 ---
On February 6, 1961, Queen Elizabeth II visited the University of Peshawar with her husband the Duke of Edinburgh.

Here, the Queen watches as a student of the Department of Home Economics shows how to make a roti. To the left, a poster reads, "Use ghee wisely. Money is wasted in leftover ghee." President Ayub Khan, in his speech at the State Banquet on February 1 in Karachi for his royal visitors described Pakistanis' "admiration" for "the forms and appearances of British institutions, so much so that any modification of their form to suit our own conditions is regarded by some as nothing short of sacrilege."

CONCEPT: SANAM MAHER

DESIGN: SAMRA AMIR

This August, The Express Tribune will feature photographs from contributions to an open call for images from the struggle for independence and Pakistan's formative years.

Published in The Express Tribune, August 2nd, 2014.