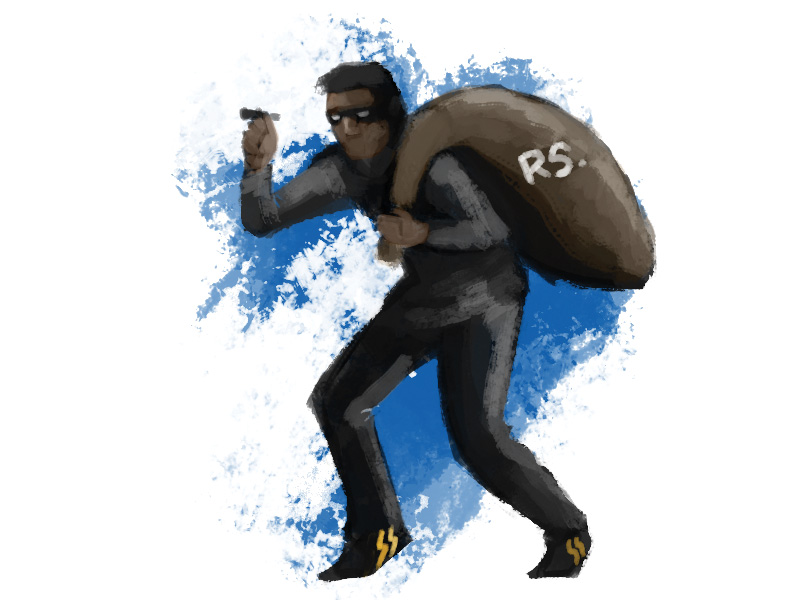 ---
HYDERABAD/ UMERKOT:



Residents of Umerkot and parts of its adjoining districts observed a strike on Friday to protest the killing of two Hindu traders in Umerkot district on Thursday while they were resisting a robbery attempt.




The call for the strike was given by Pakistan Tehreek-i-Insaaf's (PTI) MNA Lal Malhi and other members of the Hindu community. The protesters, most of whom were young men, blocked roads and burnt tyres as they demanded the authorities take action and arrest the culprits. Lal also led a token sit-in at the Teen Talwar chowk along with the bodies of the traders.

The two brothers Heera Lal Malhi, 45, and Ashok Kumar Malhi, 32, were returning home on Thursday night after closing their shop when three robbers intercepted them near Rama Pir Chowk. The two brothers tried to resist the robbery but they ended up getting shot. The attackers - who have yet to be identified - fled from the scene after shooting them.

Heera Lal was shot twice in his chest and Ashok was shot three times in his abdomen. Both of them died before they could be given any medical aid.

MNA Lal and his community blame the population welfare minister Syed Ali Mardan Shah for the lawlessness in Umerkot. "The minister doesn't want the Hindu community to live in Umerkot," he alleged while talking to reporters at the hospital. "The murders are an attempt to harass us."

Lal also alleged that Shah is involved in several major crimes. "He is known to all as a patharidar [a man who deals with kidnappers to set kidnapped free against ransom]," he said. "How else do you think he manages to recover kidnapped men without carrying out any criminal investigation against the kidnappers?" he told The Express Tribune.

Malhi said the murders were an act of target killing. "It was not a robbery. Both were shot multiple times, even in the chest."

He also complained about the poor health facilities in government hospital as no doctor was available to conduct the postmortem till 7am on Friday.

Shah however, denies all such allegations against him. "The accusers want to give a political colour to this incident," he told the local reporters. "But this will only help the criminals who killed the two brothers."

Shah said the Pakistan Peoples Party stands for the rights of minorities and their protection.

The minister termed the incident a case of attempted robbery. The PPP MNA Nawab Yousuf Talpur also requested the people to avoid politicising the incident in order to allow the police to carry out their investigation.

A FIR of the incident has not been lodged so far. Umerkot SSP Abdul Qayum Pitafi said that the police have been conducting raids to find and arrest the suspects. However, there has been no significant progress in the investigation so far. The Hindu community will also observe a strike and a day of mourning on Saturday (today).

Published in The Express Tribune, August 2nd, 2014.