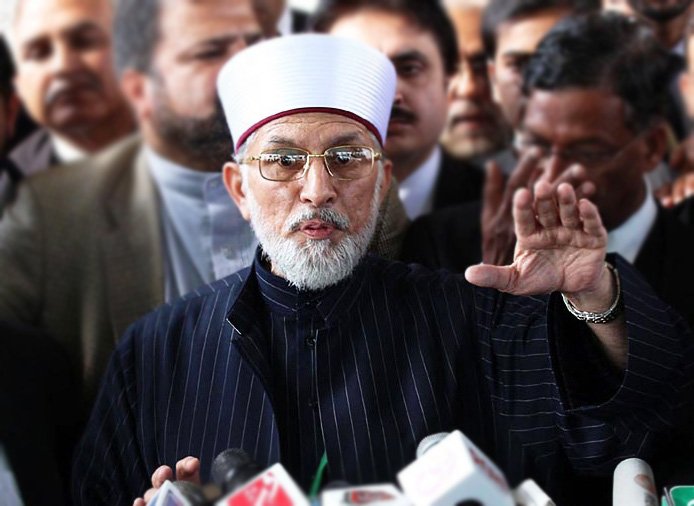 ---
LAHORE: Pakistan Muslim League - Quaid (PML-Q), Awami Muslim League (AML) and Pakistan Awami Tehreek (PAT) have announced to form a grand alliance against the government.

Leaders from the three parties gathered in Lahore on Wednesday to chalk out a strategy on inviting other political and religious parties to join their alliance.

PML-Q leaders Chaudhry Shujaat Hussain and Chaudhry Pervez Elahi and AML leader Sheikh Rasheed met PAT chief Dr Tahirul Qadri at his residence in Model Town. Government's attempt to foil their welcome reception, the GT road march and Qadri's gathering at The Mall previously scheduled for Tuesday night were discussed.

This was the Chaudhry brothers second meeting with Qadri in the last 24 hours.

Sources said that they reviewed their strategy and urged Qadri to prepare his workers for a long struggle after Ramzan.

Qadri was planning to postpone his visit to Pakistan due to operation Zarb-e-Azb, but the Model Town clashes between his supporters and the police forced him to expedite his return.

Shiekh Rashid and the Chaudhry brothers intend to invite Pakistan Tehreek-e-Insaf Chairman Imran Khan to join their alliance against the government.

Talking to the media after the meeting, the leaders said that they were reaching out to religious and political parties to form a grand alliance.

They reiterated that Prime Minister Nawaz Sharif and Punjab Chief Minister Shahbaz Sharif should resign over the Model Town debacle.

They said that on Thursday, an important meeting will be held to further consultations and contacts with political and religious parties regardless of whether they agree with their 10 points or not.

Hostile treatment

The leaders claimed that 1,600 PAT workers were arrested and houses of their leaders and workers were being raided constantly.

They further claimed that of those injured during the Model Town clashes, at least one victim was being killed daily.