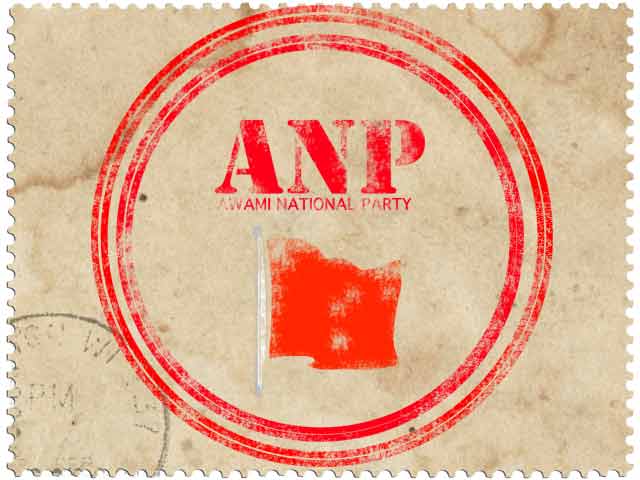 ---
KARACHI: Members of the newly elected provincial cabinet of the Awami National Party's (ANP) Sindh chapter swore to be loyal to the party's ideology and people of the country at a event held at Mardan House on Sunday.

The intra-party elections of the ANP concluded in Sindh on Sunday with the oath-taking ceremony and with the election of the 18-member cabinet that will handle the party's affairs over the next fours years. A meeting of the ANP Sindh Council Members was convened to elect the new cabinet and members of the ANP central organising committee, including Senator Baz Muhammad Khan, Senator Dawood Khan Achakzai and Farooq Bangash supervised the elections as per the party constitution.




Senator Shahi Syed retained his position as the provincial president of the party. Younus Khan Bunairee, however, replaced Bashir Jan on the post of the provincial general secretary post. Jan was absent in the meeting.

Syed Shahid Ali Khan of Hyderabad was elected as the senior vice president of the party in the province, while five vice presidents and five joint secretaries were also elected. Advocate Muhammad Altaf was elected as the provincial deputy general secretary and advocate Hamidullah Khan as the information secretary. Safdar Khan was elected as the finance secretary while Noorullah Achakzai and Saifur Rahman Kundi were elected as the culture secretary and labour secretary respectively. All the office bearers were elected unopposed.

Senator Baz Muhammad Khan congratulated ANP Sindh activists and members of the election commission for becoming the first province to complete the party's membership drive and intra-party elections. "We were kept away from the parliament through force in the general elections but we accepted the results," he said.

ANP chief Asfandyar Wali Khan had dissolved the party's organisational structure across the country and announced to conduct fresh elections, he said, adding that the ANP is still on the target although it is not in power. "We will continue our activities and keep in touch with our activists covertly," he said. According to Khan, the provincial elections of ANP Baluchistan, Punjab, Khyber-Pakhtunkhwa and Saraiki belt areas will be completed by June 30, while the central-level elections will be conducted after Eid.

Provincial president, Senator Shahi Syed, extended his gratitude to the members of the Sindh council and lauded their participation in the elections despite it being tough times for the party. "Today, your presence, despite the dangerous situation of the city for ANP activists has proved that extremism and terrorism can't defeat the philosophy of non-violence of the great Bacha Khan," he said. "We will die but will stick to non-violence and will defeat our enemies." He added that the new office-bearers will strive for the rights of Pashtu speaking people across the province. 

Published in The Express Tribune, June 16th, 2014.