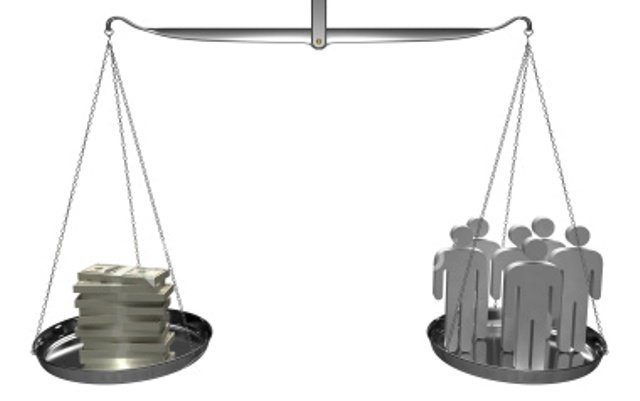 ---
LAHORE:



"We demand that the provincial government raise the minimum wage to Rs20,000 and minimum pension from Rs3,600 to Rs10,000," Hanif Ramay, the Muttahida Labour Federation (MLF) general secretary told The Express Tribune on Monday.




The budget session of the provincial assembly will start on June 13. The budget will be presented by Finance Minister Mian Mujtaba Shujaur Rehman.

Ramay asked rhetorically how a retired worker could make ends meet in Rs3,600. He said the government had set Rs3,600 as the minimum pension for retired workers in 2012, and had not raised it last year.

He urged the federal government to transfer the Employees' Old Benefits Institution to the provinces so they could ensure social security for workers.

Ume Laila Azhar, executive director of HomeNet Pakistan, told The Express Tribune "The government should provide for informal sector workers… allocating special funds for them. The minimum wage fixed by the government does not apply to them as they are not recognised as labourers. This is unfortunate given that the informal sector employs 74 per cent of our labour force."

Azhar demanded a 50 per cent raise in salaries and pensions of government employees, and an end to the forcible removal of government employees from Wapda. She said education should be provided free for workers' children, lady health workers' services should be regularised, and contract labour ended.

Bonded Labour Liberation Front general secretary Syeda Ghulam Fatima told The Express Tribune it was demanding that the government ensure the implementation of the rate of Rs740 per 1,000 bricks, set by the government, but not enforced over the past year.

Pakistan Tehreek-i-Insaf MPA Nausheen Hamid said "The government should raise the salaries, and pensions of government, semi-government, autonomous bodies' and private sector workers by at least 30 per cent in view of the price hike."

Hamid said 80 per cent of the country's salaried workers and labourers contributed total tax revenue, and a large majority of the country's ruling elite, business tycoons, and industrialists evaded tax by exploiting legal loopholes.

"The PML-N government should deploy state machinery to recover $300 billion deposited in Swiss banks by Pakistan's elite. It should be used to pay off World Bank and International Monetary Fund (IMF) loans," said Hamid.

She added that the upcoming budget should also allocate funds for social welfare schemes, including the provision of free education and employment opportunities for unemployed youth.

Baba Jan Masih of the Bhatta Mazdoor Union said "They only pay us Rs250 per 1,000 bricks. Our contract states that we should get Rs550 per 1,000 bricks. I cannot run my household on what I get."

MPA Azma Zahid Bokhari told The Express Tribune said "The PML-N government is people-friendly. We are committed to the improvement of standards of living of the working class, but things cannot change overnight. We need more time."

Published in The Express Tribune, June 10th, 2014.