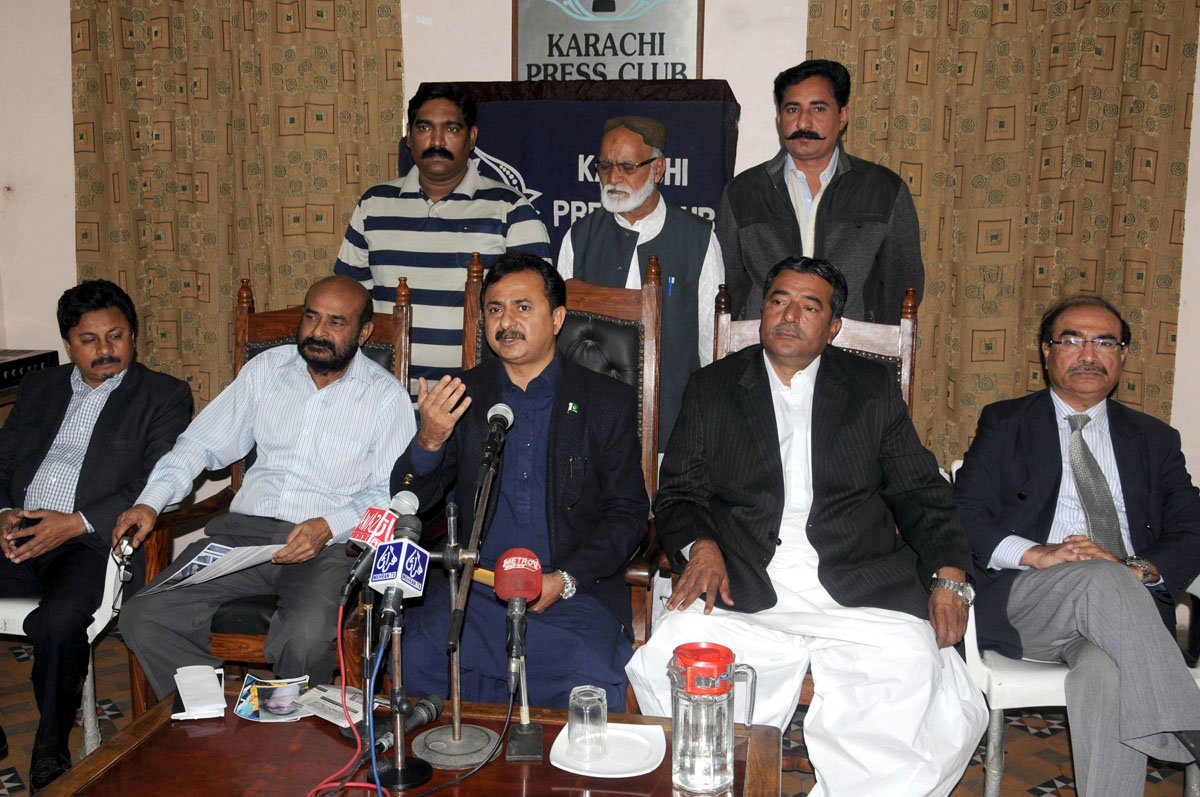 ---
HYDERABAD:



The Pakistan Muslim League - Quaid (PML-Q) has invited all political parties and its defectors in Sindh to join its fold in a bid to overthrow the incumbent federal government before the end of this year.




Addressing a press conference at the Circuit House on Sunday, PML-Q provincial president Haleem Adil Shaikh said that his party will reach out to all political parties in the country, except the Pakistan Muslim League - Nawaz (PML-N), to elicit their support. "The PML-N-led government has not only failed in solving energy, terrorism, inflation, debt and other issues, but has also become a security threat as it tries to weaken Pakistan's security institutions," he alleged.

"We swallowed a bitter pill by allowing the PML-N to rule this country for a year," he said. "But we can't tolerate it any more."

Shaikh also came down hard on the government's dialogue with the Taliban, arguing that it is the first government in over a decade that has been given a political mandate to negotiate. "The PML-N appears to be confused. They failed to resolve the situation as the terrorist attacks have resumed after a fleeting pause."

According to sources in the PML-Q, the party is also unwilling to take Pakistan Tehreek-i-Insaf chief Imran Khan as an ally because of his soft corner for the Taliban.


Shaikh justified teaming up with the PPP, MQM and other leaders, adding that his party is launching a mass mobilisation movement to directly engage the people.


Published in The Express Tribune, June 9th, 2014.