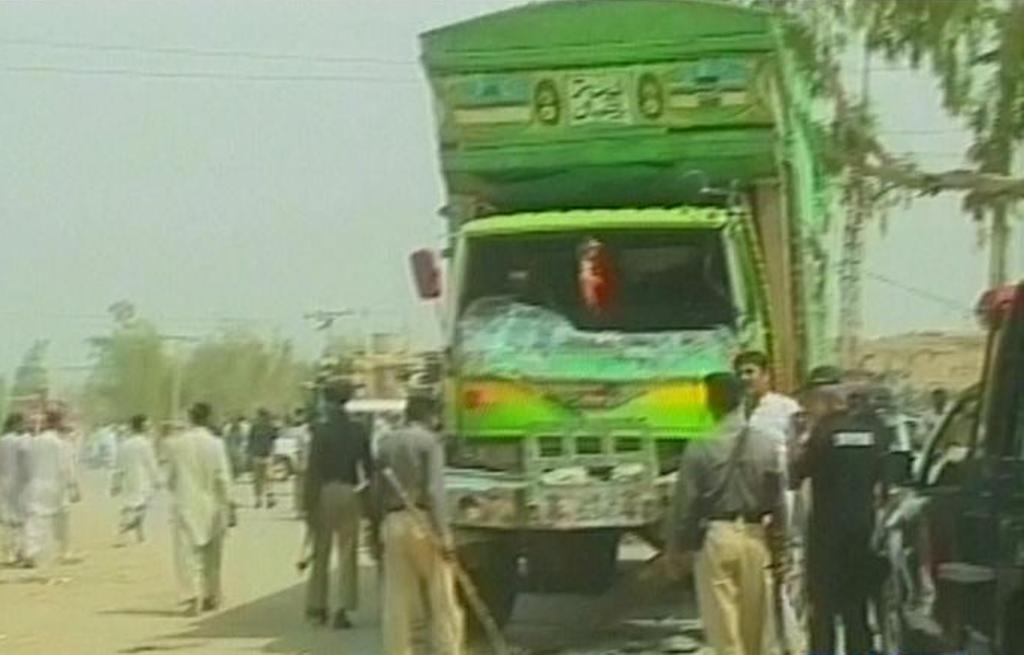 ---
MANSEHRA/ SUKKUR/ CHAKWAL: In various incidents of road accidents in the country at least 14 people lost their lives and many others were injured, Express News reported on Saturday.

A passenger bus, traveling from Rawalpindi to Skardu, fell in a ravine near Mansehra, killing at least five people and injuring 24 others. The incident took place at Gandhian Mor.

Women, children and a soldier of the Pakistan Army are among the deceased.

Residents and rescue teams shifted the injured, of which eight are reportedly in critical condition, to a hospital for medical assistance.

Sukkur

In a separate incident, a truck collided with a van in Sukkur, leaving six dead and many injured.

Protests broke out in the area after the collision, which occurred near Sabzi Mandi, and a large contingent of the police was called to the scene.

The injured were taken to Civil Hospital Sukkur for medical treatment, where five people are reportedly in critical condition.

Eye witnesses claimed that the traffic police had attempted to stop the truck to ask the driver for a bribe. The driver sped off to avoid paying the police and crashed into a van, they alleged.

Enraged demonstrators attempted to burn the truck in protest and threw rocks on police vehicles.

Rangers also arrived at the scene of the crash and police resorted to aerial firing to get the crowd under control.

Chakwal

In another incident, a collision between a passenger van and a car in Chakwal left three people including two women dead.

Eleven others were injured in the accident that took place in the Talagang tehsil of the district. The injured were taken to a local hospital for medical treatment where doctors said that several of them are in critical condition.

The passenger van caught fire after the accident which was brought under control by the fire brigade.