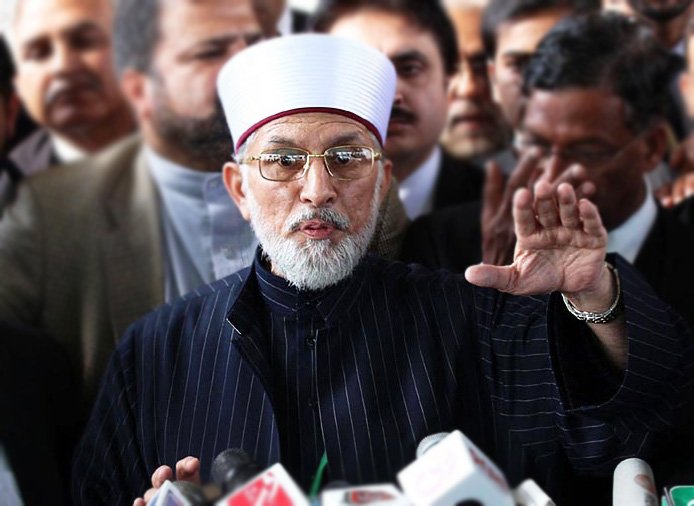 ---


It seems that the prestige of Geo TV is more important than the honour of Pakistan' stop security agency, Pakistan Awami Tehreek (PAT) chief Dr Tahirul Qadri said on Friday.




"Geo TV defamed the Inter-Services Intelligence for eight hours but the Pakistan Electronic Media Regulatory Authority (Pemra) only suspended its licence for 15 days and imposed a fine of only Rs10 million.

"On the other hand, when Geo's reputation allegedly came under attack it served a notice of Rs50 billion," Dr Qadri said while speaking in Express News talk-show Takrar. "Does this mean Geo's reputation was more important than the national honour?"

The PAT chief said the government had created a division in Pemra. "The recent decision came from only the government members as the private members had already suspended Geo's licences," he added.

Dr Qadri said that he was not against any media group and just wanted the rule of law and justice to prevail. "When someone is awarded a punishment, it implies that he/she has committed an offence."

He also lambasted Prime Minister Nawaz Sharif and said the present PML-N-led government was the biggest enemy of the national solidarity and honour. "The PM in his meeting with Manmohan Singh had said that while he [Manmohan] had trust in his army, he [Nawaz] did not trust his army," Dr Qadri said.

Published in The Express Tribune, June 7th, 2014.