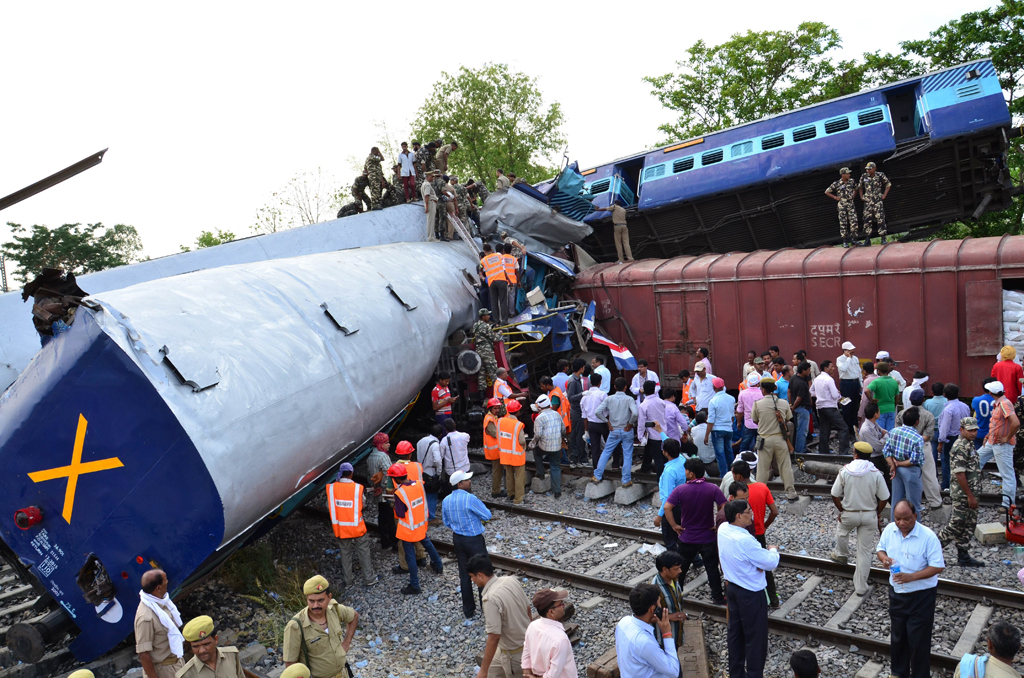 ---
NEW DELHI: A passenger express train slammed into a stationary freight train in northern India on Monday, killing at least 10 people with others feared trapped in the wreckage, an official told AFP.

Scores of passengers were also feared injured in the crash that occurred on Monday morning near Khalilabad in northern Uttar Pradesh state, the Indian Railways official said.

Six carriages were derailed in the accident and medical teams and rescue workers were racing to the site to free those still trapped, officials said.

"We are trying to ascertain the exact number of casualties. What we know now is that six bogies of the train derailed following the collision and at least 10 people have died," the official said in New Delhi, requesting anonymity.

The train was travelling from Hisar in Haryana to Gorakhdham in neighbouring Uttar Pradesh when the accident occurred near Khalilabad, 700 kilometres (430 miles) east of New Delhi.

"We are focusing on rescue and relief at the moment. It's going on in a war footing to ensure minimum casualties," Indian Railways spokesman Anil Kumar Saxena told AFP. The injured were being taken to nearby hospitals.

Local media reports say 20 passengers are feared dead.

Narendra Modi, who is set to be sworn in as India's new prime minister later Monday, expressed his sadness at the loss of life.

"My condolences to families of those who lost their lives in the Gorakhdham express tragedy. Prayers with the injured," Modi said on his official Twitter account.

"Spoke to the Cabinet Secretary. Asked him to take an overview of the situation & ensure timely assistance to those injured," he said.

India's dilapidated railway system has a notoriously bad safety record, with deadly accidents reported annually.

In 2012, a government report said almost 15,000 people were killed every year on India's railways, describing the deaths as an annual "massacre" due mainly to poor safety standards.
COMMENTS (1)
Comments are moderated and generally will be posted if they are on-topic and not abusive.
For more information, please see our Comments FAQ