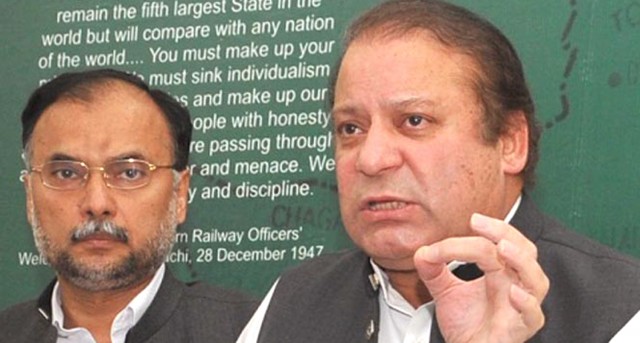 ---
ISLAMABAD:



Prime Minister Nawaz Sharif has rejected the ministry of information's summary, seeking approval for the appointment of Associated Press of Pakistan Corporation's (APPC) managing director and instructed the ministry to revisit the appointment criterion.




Sources told The Express Tribune that the ministry had introduced a tailor-made criterion in order to appoint a blue-eyed official as head of the state-run news agency. The person is believed to be related to the Punjab governor.

The PM rejected the summary as the appointment procedure was not in line with the existing rules and the decision of the Supreme Court on the appointment of heads of corporations in the public sector, sources added.

Sources in the ministry of information said that a summary was sent for PM's approval a month ago in which two names – including that of a senior officer of the APPC, Qamarullah, and information ministry's grade-20 officer Sarya Jamal – were recommended after initial advertisement and interviews.

The PM, however, sent back the summary to the ministry and directed to revisit the criterion for this post, asking to conduct the interviews again and invite senior officers of APPC above the age of 45 years..

Both the APPC and Pakistan Television Corporation (PTV) work under the ministry of information, but different criteria were adopted for appointment of heads of both the organisations.

The ministry had offered Management Position Scale (MP-II) through an advertisement, dated January 30, 2014, actually meant for the professionals from the private sector for a contract period of two years.

However, the advertisement offered this scale even to the regular officers of the APPC for three years, breaching the financial rules.

In addition, the age-limit set for the job was fixed between 40-55 years whereas it was set at 40-59 years for the appointment of the PTV's managing director.

Published in The Express Tribune, May 26th, 2014.
COMMENTS
Comments are moderated and generally will be posted if they are on-topic and not abusive.
For more information, please see our Comments FAQ