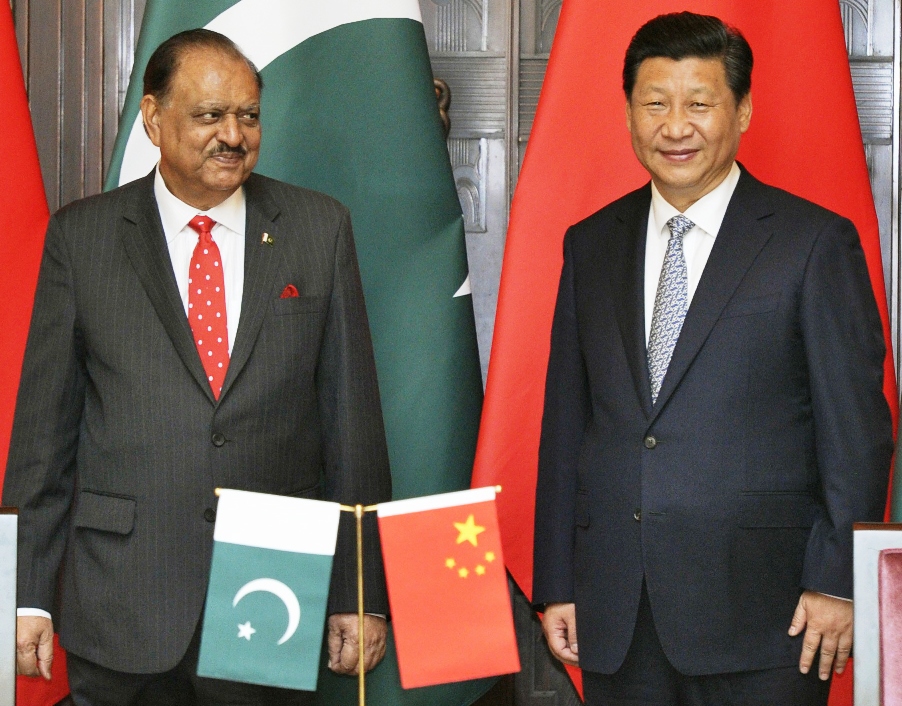 ---
SHANGHAI: The governments of Pakistan and China on Thursday signed an agreement to start a metro train project in Lahore, Express News reported.

The agreement was signed in Shanghai during a meeting on the sidelines of the fourth summit of "Conference on Interaction and Confidence-Building Measures in Asia".

The 27.1 kilometres long track – named Orange Line - will be built at the cost of $1.27 billion.

While speaking to the media after the signing ceremony, Punjab Chief Minister Shahbaz Sharif said it was a big day for the people of Pakistan.

"The metro train will revolutionise the way people travel as it will make the commute trouble-free," he said.

Trade corridor

In a meeting between President Mamnoon Hussain and his Chinese counterpart Xi Jinping in Shanghai, the two leaders agreed that the China-Pakistan Economic Corridor project should be completed on fast-track basis, Radio Pakistan reported.

While discussing bilateral, regional and international issues of mutual interest, the Pakistani and Chinese presidents said mega projects signed between the two countries will make the entire region a vibrant trade, energy and economic corridor.

Expressing confidence in the leadership of President Jinping, President Hussain also invited his Chinese counterpart to visit Pakistan.