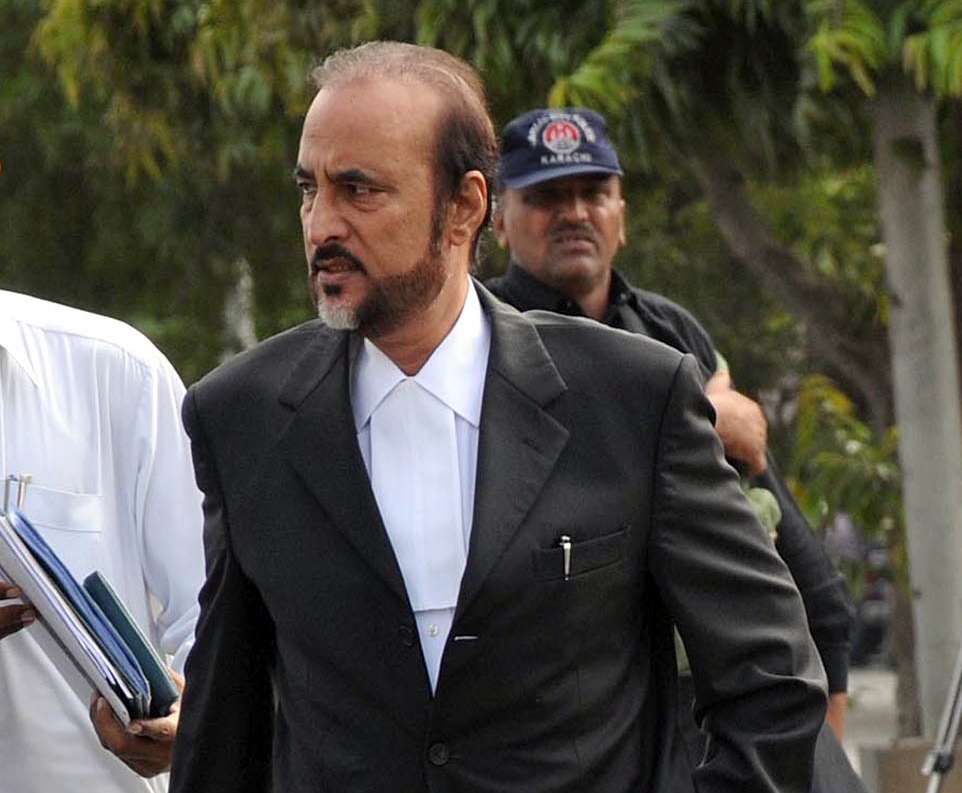 ---
ISLAMABAD:



During the last meeting of Pemra's fact-finding committee, three bureaucrats openly badmouthed the security institutions of the country, revealed Defence Ministry's lawyer Babar Awan on Thursday.




In an interview with Moeed Pirzada on Express News, he said that one of the three officers, referring to a particular security institution, exclaimed 'I damn care about it!' "After this, he took the petition and sent it to the Ministry of Law for its recommendations," he added.

According to Article 20 of the PEMRA Ordinance 2002, a media organization issued a licence has to preserve national sovereignty, security and integrity as well as ensure that cultural, national and religious values are not harmed. "Otherwise, you will be charged under the Defence of Pakistan Act, 1952.

Awan clarified that freedom of expression has to meet three conditions: it has to be subject to law, subject to morality and respect religious sensitivities.

"If you think that you taking portraits of Muhammad Ali Jinnah and Allama Iqbal and shooting at them is serving freedom of expression, then you are wrong."

A few individuals do not and cannot have the right to take the state, people and its institutions hostage, he maintained. "I'm not talking about one incident, I'm talking about a mentality."

Published in The Express Tribune, May 16th, 2014.
COMMENTS
Comments are moderated and generally will be posted if they are on-topic and not abusive.
For more information, please see our Comments FAQ