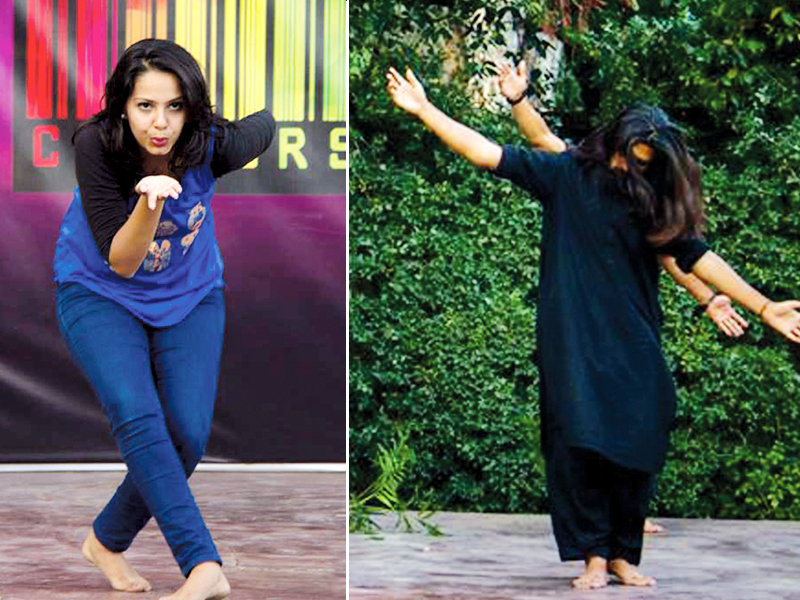 ---
ISLAMABAD:



At first, it sounded like a whimsical idea. Who would care to attend a dance festival and food bazaar on a warm spring afternoon anyway? The thought of no air-conditioning in the escalating heat was reason enough to spend the weekend in the comfort of one's living room.




But against these seeming odds, the finale of the month-long Colours of Life festival at Kuch Khaas (KK) on Sunday evening proved to be a roaring success.

Commemorating International Dance Day, the music, dance and food extravaganza attracted people from all walks of life. The thematically-decorated food stalls had an inviting vibe as one stepped into the complex. The mouth-watering treats included gol gappay, fish and chips, shashlik and bite-size pizzas to name a few.

Swathed in the balmy air, the lawn was brimming with energy, colour and aroma. Adorned with balloons and buntings, the outdoor setting had the guests lounging around and devouring a selection of cuisine while watching a series of dance performances.

From little girls flapping neon pom-poms to teenage boys spinning headfirst, women clad in silken sarongs and clutching Chinese fans and human trains of dance enthusiasts, there were many sights to behold. The various styles of dances included the Pashto Attan, Indonesian, Chinese Lion Dance and Irish Morris Dancing.

Komal Jamil Khan, Bollywood dance teacher at KK, and her crew performed a mashup of old classics like "Thori si jou pee lie hai" and "Jai Jai Shiv Shankar" as the spirited audience sang along.

Khan improvised her svelte moves in coordination with other performers such as Faizaan Ahab, Mominah Khan, Hamza Hayuddin, Maha Usman, Waheed Ahmed, Ghilman and Shahrukh.

In her royal blue and black outfit, Khan transformed from one sequence to the next with seamless ease and animated expression. "The whole point was to have fun and entertain the crowd and I'm proud to say we've pulled it off," she said.

Shezreen, a guest who was accompanied by her family at the event, thoroughly enjoyed the evening. "I was awestruck by the grace of the Attan dancers and the rendition of sufi dance to Bulleh Shah's poetry. Overall, the audience participation was great as well," she said.

Published in The Express Tribune, April 29th, 2014.