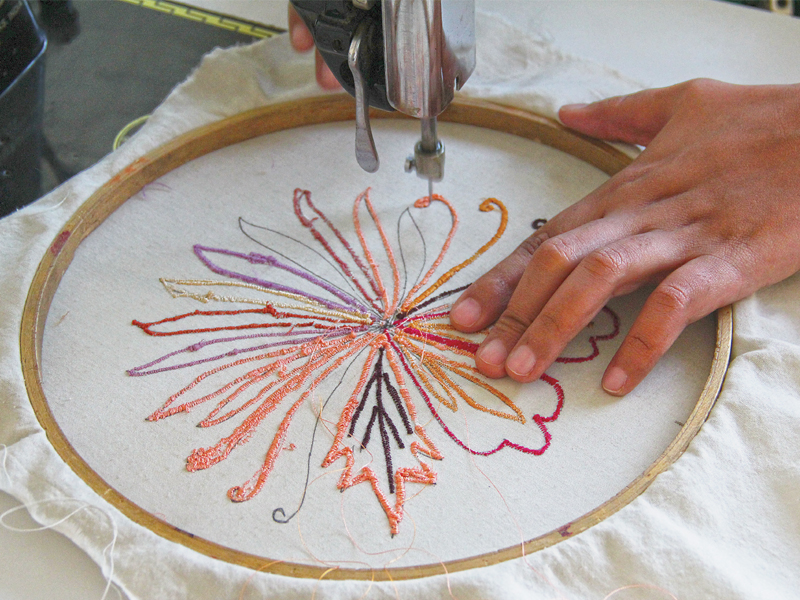 ---
LAHORE:



The Prime Minister's Youth Skill Development Programme has received around 77,000 applications since the scheme was announced on April 6, one of its coordinators said on Monday.




National Assembly member (MNA) Shaza Fatima Khwaja said 25,000 youth would be imparted technical and vocational training under the programme, expected to be launched by mid-May.

"They will include 12,750 participants from the Punjab," she told The Express Tribune after a meeting at the National Vocational and Technical Training Commission's (NAVTTC) office.

NAVTTC Executive Director Khalid Hanif briefed her and MNA Maiza Hameed, one of the programme's coordinators, about its current status.

Khwaja said the scheme would cost Rs364.05 million.

She said 25,000 young people would be trained in 25 fields. "Thirty per cent seats have been reserved for women."

"We are thinking of raising the number of seats next year to accommodate more candidates," she said.




"It is important to see whether the objectives of the programme are being achieved," Hameed said.

"A monitoring system is required for such a huge budget." She said the government was committed to empowering the youth.

Hanif said trainees would be enrolled in two categories.

He said the duration of training for one category would be six months (five months for theory and one for practical) and four months (three months for theory and one for practical) for the other. Hanif said for 12,750 seats in the Punjab, 25,591 applications had been received.

He said for 7,750 seats of northern Punjab 14,733 applications had been received and 10,818 applications had been received for 5,000 southern Punjab seats.

Hanif said among public institutions the Technical Education and Vocational Training Agency (TEVTA) would train 4,636 trainees, the Punjab Vocational Training Council (PVTC) would train 1,165 trainees, the Social Welfare Department Punjab would train 1990 trainees, the Tourism Development Corporation of Punjab/Institute of Tourism and Hotel Management would train 850 trainees, Chakwal Mines Institute would train 150 trainees, the Institute of Allied Health Sciences would train 60 trainees, the Multan Technical Education Centre would train 225 trainees, the Rangers Institute of Technical Education, Lahore, would train 242 trainees, the Rangers Institute of Technical Education, Rahim Yar Khan, would train 175 trainees, the Cholistan Institute of Technical Education, Bahawalpur, would train 275 trainees, the Resource Development Institute, Rawalpindi, would train 150 trainees, the Leather Products Development Institute would train 130 trainees, the fan development industry, Gujrat, would train 155 trainees, the Ceramics Development and Training Complex, Gujranwala would train 350 trainees, the Gujranwala Tools Dies and Moulds Centre would train 530 trainees, the Pakistan Readymade Garments Technical Training Institute, Lahore, will train 250 participants, Khadi-Crafts Development Company, Multan, would train 200 trainees and the Southern Punjab Embroidery Industries, Multan Centre 5-9, would train 125 trainees. "Many people are interested," he said.

Published in The Express Tribune, April 22nd, 2014.

Correction: An earlier version of the story incorrectly noted the duration of the courses in years, the duration is for months. The error is regretted.
COMMENTS
Comments are moderated and generally will be posted if they are on-topic and not abusive.
For more information, please see our Comments FAQ