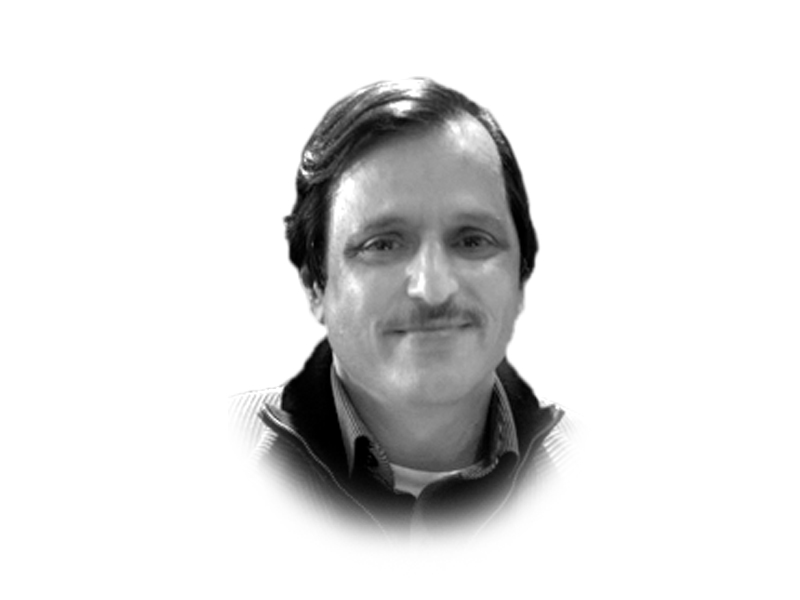 ---
It was a bloody start to 2014 for the journalists in Pakistan when a Larkana-based correspondent of Ab Tak TV, Shan Daher, was shot dead on the eve of New Year. Since January, six media workers had been killed in targeted attacks while over a dozen have already received 'death threats', including three anchors.

So, all is not well in Pakistan for journalists and the media houses. The situation is far more alarming and threatening than it has been realised. The risk factor for the media has increased as conflict escalates. Today, the country is caught in the midst of many conflicts including terrorism, sectarianism, separatist movements violence between underworld mafias. Journalists report these stories from the conflict zones without having any training or even understanding of the danger.

To address journalists' challenges, different journalist bodies, press clubs, editors, broadcasters' bodies and media-related NGOs have conducted training workshops, seminars, conferences and have come forward with different proposals.

The most serious efforts so far came from the Pakistan Coalition On Media Safety, a joint forum of media stakeholders. The forum is making efforts to bring all major stakeholders on one platform on the one-point agenda of 'safety of journalists'.

The information committees of the National Assembly and the Senate have now decided to address the issue more seriously and the government, through the Ministry of Information and the Ministry of Interior, has shown some urgency in addressing this issue.

However, actions often speak louder than words. In the last meeting of the Senate committee, the government had submitted a draft of 20 steps, which it is taking in consultation with all the stakeholders for the safety of journalists. But how and when these would be implemented is the real test.

There is a whole set of measures which the government has assured the Senate committee of, which it is ready to take up in consultation with all media stakeholders. There is a sense of realisation within the government that the security of media in Pakistan is the responsibility of the state. Therefore, the government assured that any issue related to the security of the media or media personnel would be handled on a priority basis.

The government also accepted that the media, as well as the rest of Pakistan, is confronting a highly volatile situation and that steps must be taken to restore peace and reduce the threat perception. But there have been incidents of targeted killings, abductions, sectarian violence, bomb blasts and suicide bombings. Journalists often become the victims while covering some of these events.

Moreover, the government acknowledged that journalists often become the victim in three kinds of violent incidents: in the line of duty while covering the event, because of issues other than work and thirdly, his or her family also faces threats and is sometimes attacked.

The Upper House said that it had been informed by the government that the compensation to media personnel hurt or martyred in the line of duty would be standardised across all provinces and that a Special Public Prosecutor will be inducted for fast-track investigations in Islamabad to expedite the cases of journalists.

All IGs are to be asked to inform the standing committee of 'hotlines' assigned for media personnel in case of emergencies. As informed by the relevant ministry and the Minister of Information, government officials have made a commitment for the media's security and thus, special hotlines will be established by April 8.

For increased protection, it was also proposed that bulletproof vests must be provided to all journalists in the line of duty, special arrangements at all media houses be undertaken by government to ensure top-level security and scanners be installed by government at all media houses.

All investigations of cases of attacked or injured journalists must be closed within three months and full compensation be paid. Every single attack on media must be fully investigated.

The task on the part of the media bodies is that they must provide the standing committee a complete and comprehensive security plan for all media personnel working for them including any security infrastructure they wish to install.

However, after reading these assurances, I found an important step missing i.e., measures for training journalists to work safely. Therefore, I suggest that there is need to set up a National Training Institute for Safety of Journalists and Media Workers in Islamabad, with its subsidiary in all the major cities. The media houses should also contribute and make it mandatory for every journalist and media worker to get basic safety training.

If the government sets up such an institute and invites local as well as international trainers, it would certainly help minimise the risk factor. They should also get the training from ex-army officers particularly for working in conflict areas. Professional trainings are also required, instructing journalists on how they should go about to report safely from a conflict zone.

I hope when we observe the International Press Freedom Day, in 2015, these assurances and steps would be implemented.

Published in The Express Tribune, April 15th, 2014.

Like Opinion & Editorial on Facebook, follow @ETOpEd on Twitter to receive all updates on all our daily pieces.
COMMENTS (5)
Comments are moderated and generally will be posted if they are on-topic and not abusive.
For more information, please see our Comments FAQ