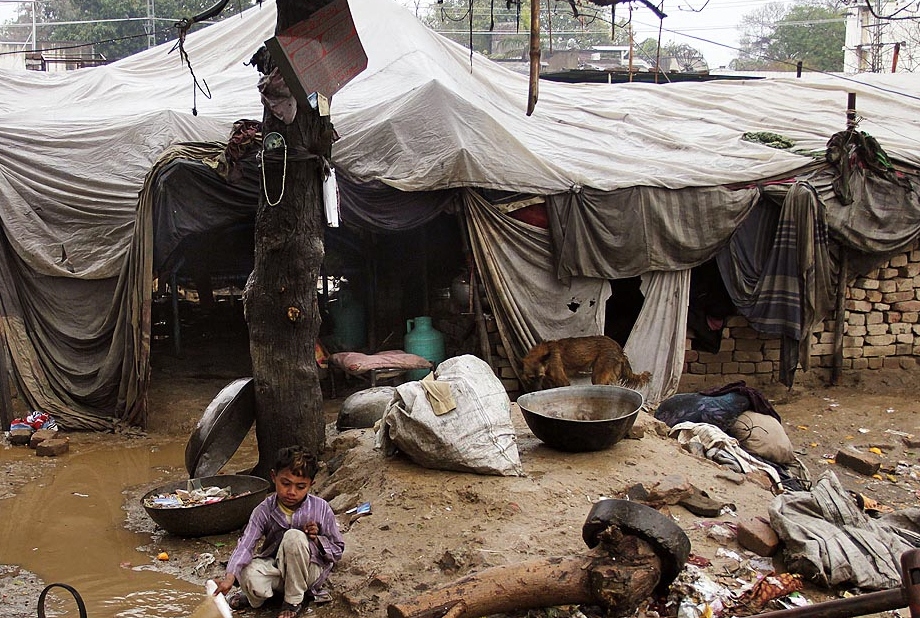 ---
Phenomenal waves of migration into Karachi since the creation of Pakistan have posed multiple development challenges, the prime one being the provision of viable, affordable housing for low-income communities. Government schemes have mostly failed, unable to attract the genuine target audience for many reasons: a lack of home loan financing, a lack of civic services, and inappropriate models for housing development.

As such, the genuine buyer has stayed away, preferring instead to settle or 'squat' in katchi abadis. The low-income housing schemes meant for this client have been occupied by speculators instead. More than an estimated 50 per cent of the urban population of Karachi lives in squatter settlements. This is deplorable and totally unacceptable.

However, workable models exist to tackle such challenges that merely require a show of political will if they are to be effectively implemented. A potential applicable model with suitable adaptations is the 'Moroccan Model' in which a significant deficit in housing provision for the growing population had led to the creation of unhealthy living conditions, settlements cropping up not mandated by government and the development of 'shanty towns'. In response, in the year 2004, the government of Morocco started the Program - Villes sans Bidonvilles - VSB - (Cities without Slums) to make home ownership affordable for the urban poor.

The VSB programme aimed at eliminating all slums in the country and targeted 10 to 15 towns declaring themselves 'slum-free' every year. The initiative has yielded high dividends and is now considered a global best practice. It can thus provide transferable lessons and has been recognised on an international scale with the Prize of Honor for the Housing environment 2010 (UN-HABITAT).

While the VSB program was based on the concept of cost recovery it was recognised early on that the proposed physical solutions-whether resettlement into apartments or relocation onto serviced plots-would be unaffordable to the targeted beneficiaries. Accordingly, in addition to capital subsidies, two new measures were used to encourage banks and other financial institutions to lend to the target group.

The first was a government guarantee, FOGARIM, introduced in 2003 (used to guarantee 70 per cent of each bank mortgage loan to low-income individuals with irregular incomes who would normally not be eligible for these loans).

The second was the elimination, in 2004, of the prohibition on micro-finance institutions making housing loans. Since then, the Program has succeeded in reducing the demographic weight of the shanty town households from 8.2 per cent to 3.9 per cent between 2004 and 2010. A total of 43 cities do not have shanty towns anymore!

The government does even more. Land and infrastructure for VSB projects are not charged to the purchaser, i.e., they are free. A developer completing more than 2,000 "affordable" units in four years can claim exemption from Value Added Tax (VAT), which is currently 14 per cent. This allows the price of the units to be reduced by a corresponding amount.

The reduction of shanty towns, it was realised, had to be a collaborative process involving various sectors of society with clearly defined roles. The donors did their bit. For example, USAID used its Development Credit Authority to guarantee bank loans to micro-finance institutions. The European Investment Bank has invested in off-site infrastructure development etc.

All local governments were required to prepare comprehensive plans for the elimination of slums in their jurisdiction and were expected to provide sites free of charge to the developers of new social housing apartments. Sometimes the central government's land or land acquired from private owners is also used. Developers are required to service this land and construct the apartments. Developers compete fiercely for this market. As a result, standards have risen and costs have fallen.

The VSB program has 'four' development components. There is the 'on-site upgrading of existing settlements' which is the least disruptive.

While infrastructure is improved, the residents are allowed to remain on the plots. Then there is the 'provision of apartment units' involving the demolition of the existing settlement, resettling residents in new apartments. This involves the gradual redevelopment of the whole site into regulated and surveyed plots.

The third component is the 'redevelopment and provision of fully serviced plots'. Finally, there is the 'provision of partially serviced plots'. Here surveyed plots with minimum services and at minimum cost are provided for house building.

In Karachi, we have a thriving banking, financial services and real estate sector, micro-finance institutions exist and more can be established and a show of political will and enabling legislative space can attract the donors. So let's start envisioning and mobilizing for a Karachi and Pakistan without slums!

Farhan Anwar is an urban planner and runs a non-profit organization based in Karachi city focusing on urban sustainability issues. He can be reached at [email protected]

Published in The Express Tribune, April 14th, 2014.
COMMENTS
Comments are moderated and generally will be posted if they are on-topic and not abusive.
For more information, please see our Comments FAQ