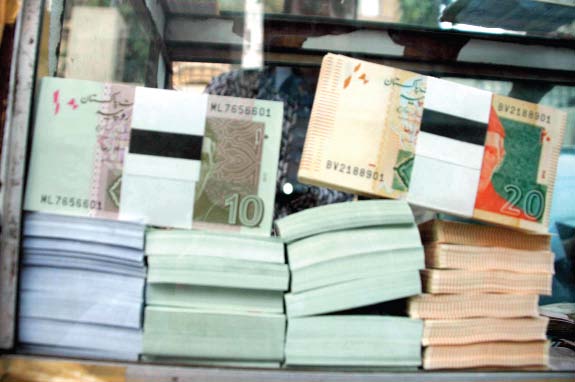 ---
ISLAMABAD:



Taking notice of media reports, Prime Minister Nawaz Sharif has ordered inquiry into multi-billion rupees scam that deprived hundreds of allottees of Cabinet Division Employees Cooperative Housing Society (CDECHS) the rightful possession of plots even after a decade.




"The prime minister is pleased to order an independent inquiry into the CDECHS land scam allegations and for taking immediate relief to ensure rightful possession of plots to affected members of the society," said the directive of the prime minister, a copy of which is made available to Express Investigation Cell (EIC).

The premier has also directed Islamabad's Chief Commissioner Jawad Paul to investigate the issue and submit report to his office on top priority basis. The prime minister's intervention could bring the affectees good news as Jawad Paul enjoys a good reputation and he can carry investigation into the issue without any pressure.

The EIC had raised the issue of non-possession of plots of the CDECHS members in a story, which was carried by Daily Express as well as The Express Tribune on December 16, 2013.

The CDECHS's affectees, who are either retired or serving government officials, have been running from pillar to post for the last one decade to get possession of their plots. They also filed complaints with the National Accountability Bureau (NAB) and Federal Investigation Agency (FIA) for relief, but their efforts had remained futile.

After tepid response from NAB and the FIA, the affectees moved the Islamabad High Court (IHC) for relief and to get fixed those responsible for depriving them of their lifelong saving. The court of law did order inquiry into the case, but inaction on the part of the concerned departments of Islamabad administration blocked this effort for relief to the affectees.

As Rizwan Sadiq and Asad Mumtaz – president and secretary of the CDECHS – are well connected political figures in the capital, they used their influence to block every move for relief to the affectees. Their victims are not only the members of the CDECHS but also 104 allottees of Green City Housing Society (GCHS).

A group of 104 affectees of GCHS owned by M/s Paswal Enterprises (Pvt) Limited gave a detail picture of the fraud of Rizwan Sadiq and Asad Mumtaz during one of the inquiry sessions chaired by DC Islamabad Mujahid Sher Di.

The affectees of the GCHS told the inquiry officer that non-possession of plots had caused loss of Rs350 million to them. After consistent efforts, a group of 104 members of GCHS were given allotment letters by the CDECHS management in 2009, but these letters remained simply a piece of paper as they have not been given possession of plots as of today.

Published in The Express Tribune, April 9th, 2014.