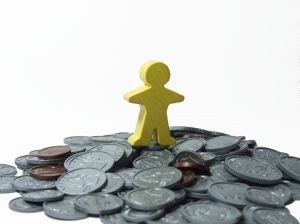 ---
ISLAMABAD:



A cooperative housing societies-type financial scam involving Trust Investment Bank Limited (TIBL) has cost over a dozen public sector entities billions of rupees, reliable sources told the Express Investigation Cell.




Sources told the EIC that the Privatization Commission, Islamabad Electric Supply Company (ISECO), Bank of Khyber (BoK), Pakistan Steel and at least half a dozen other public sector departments had invested over Rs10 billion with TIBL against comparatively higher interest rates in recent years.

Despite the default, the Securities and Exchange Commission of Pakistan (SECP), a financial regulator and Federal Investigation Agency (FIA) have been unable to initiate any action against the accused.

The case of Privatisation Commission is of extraordinary significance. TIBL got an investment of Rs500 million from the commission in 2010 when senator Waqar Khan was heading the Privatisation Commission.

Former privatisation secretary Shahab Anwar Khawaja and Dr Kauser Zaidi were the two officials who, on Waqar Khan's instruction, got approval of investing privatisation proceeds from the board in violation of the rules.

Khan's personal association resulted in simply setting aside the dissenting note of the finance ministry which strongly opposed the investment of Rs500 million privatisation proceeds in TIBL.

In a board meeting held in 2010, a representative of finance ministry had described the investment of proceeds in a Non-Banking Finance Institute (NBFI), like TIBL, as illegal.

Sources added that on the model of Privatisation Commission,TIBL got investment of over Rs10 billion from ISECO, BoK, Pakistan Steel and many other public sector departments and later refused to pay them back the invested money with agreed profit, saying that the bank had no money for repayment.

TIBL's default on investment of billions of rupees hit the market in 2012, when Privatisation Commission formally lodged a complaint with FIA for recovery of its money.

The FIA kept the case in its custody for one and half years but did not take any action against the accused. Privatisation Commission had accused FIA officials of colluding with the accused in its SoS sent to the prime minister last month.

Meanwhile, other affected public sector departments like BoK, IESCO and Pakistan Steel Mills  approached the finance ministry against TIBL seeking its role for the recovery of their lost investment. By January 2013, TIBL financial scam was fully in the notice of the regulator SECP.

SECP's timely intervention could protect many public sector departments from becoming prey to fraudulent investment in TIBL. Instead the SECP remained a mere spectator, and did not take on its role of regulator.

After taking over as Privatisation Secretary, Amjad Khan is making every possible effort to help recover defaulted amount from TIBL. He made clear to the participants of the meeting held in Finance Division early this week that he will not accept anything less than 100 per cent recovery of the public's invested money from TIBL.

The meeting was summoned by Secretary Finance Dr Waqar Masood Khan on the directions of the Supreme Court for early recovery of defaulted amount from TIBL. This meeting, like many held on the issue before remained inconclusive as TIBL representatives flatly refused to give any solid assurance of repayment.

Dr Waqar Masood Khan was approached several times on his cell number for his comments on the story as he was assigned the task by the Supreme Court to recover the defaulted amount of Privatisation Commission from TIBL. He did not respond to the calls for a week. However, in response to an SMS, Waqar said "I am in Hong Kong and proceeding to the US and can talk on the issue once I return."

Published in The Express Tribune, April 7th, 2014.