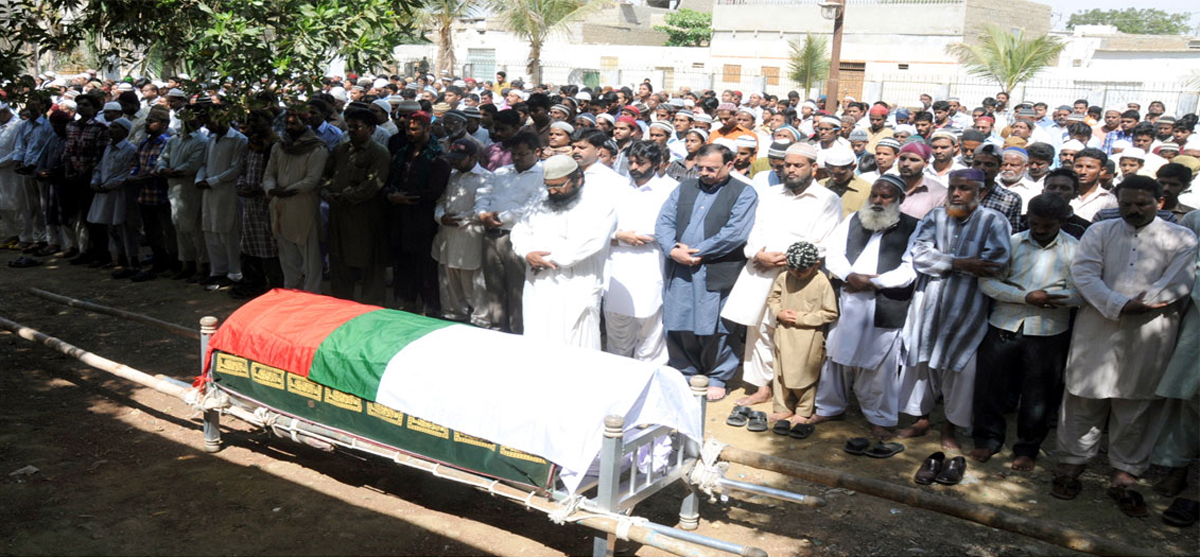 ---
KARACHI: A political leader of the Muttahida Qaumi Movement (MQM) was killed, among five others, in separate acts of targeted killings and violence in the city on Friday.

Malik Anwar Ali, 40, son of Malik Shaukat Ali, was shot dead in Surjani Town in New Karachi. The body was taken for autopsy to Abbasi Shaheed Hospital and was later handed over to the family for burial.

The family members and relatives of the victim, along with party workers and supporters, reached the hospital and shouted slogans against the incident, demanding the arrest of the culprits. Tension prevailed in Surjani Town and its surrounding areas, where routine and commercial activities were partially suspended.

A large group of law enforcers were also sent to the area to avoid an untoward incident. SHO Bashir Waddo said the deceased was the joint unit incharge of MQM's Unit-2 while he had also served as unit incharge for Yousuf Goth. The activist was a property dealer by profession.

The incident took place when he was returning after offering Friday prayers at the Siddiq-e-Akbar Masjid near his house. At least three unidentified men were behind this killing, while a case has yet to be registered.

In another incident, a security guard was shot dead in Block-D of North Nazimabad. The police officials identified the deceased as Waheed Abdul Khalid, 35.

The victim, who worked as a private cable operator, was sitting in a high-roof van when two men shot him dead. His body was taken to Abbasi Shaheed Hospital. SHO Nawaz Gondal said the motive behind the incident has yet to be ascertained.

Meanwhile, the bodies of two young men were found from Bagh-e-Korangi. The police said it was a kidnapping case and the culprits had dumped their bodies after placing them in gunny bags. Their bodies were taken to Jinnah Postgradaute Medical Centre for autopsy and were later shifted to the Edhi morgue in Sohrab Goth for identification. A case has yet to be registered.

Separately, a woman was shot dead inside her house in Ittehad Town. The police officials said the woman was killed by her son-in-law, Adnan, who came with his two companions to take his one-year-old son back home. Adnan's wife, Nazi, and mother-in-law, Shahdana, resisted so he killed Shahdana and injured Nazi.

Published in The Express Tribune, March 29th, 2014.