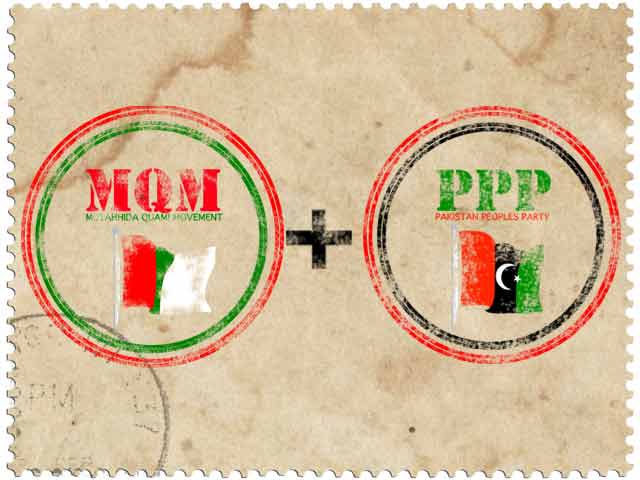 ---
KARACHI: Terming the recent talks with the Pakistan Peoples Party (PPP) as positive, the Muttahida Qaumi Movement (MQM) has said that people may hear good news in the next few days.

"In the coming days or weeks, the nation may hear some good news," said MQM's Rabita Committee member Aminul Haque, referring to the PPP's wish to form a coalition government with the MQM in Sindh.

On Saturday, a high-level delegation of the party comprising London's Rabita Committee deputy convener Nadeem Nusrat along with Sindh governor Ishratul Ebad met PPP leader and former president Asif Ali Zardari along with Senator Rehman Malik. The MQM has regarded the talks as positive. Haque said that the talks had ended on a good note, and the two parties had moved a step ahead in confidence-building measures.

Meanwhile, in the meeting Zardari had said that for the sake of prosperity and development, the reconciliation process should carry on, and the political relationship between the two parties should be strengthened.

Members of the meeting also discussed the law and order situation of the province along with other issues. On the occasion, the Sindh governor said that it is the wish of the federal government that all political parties should work together in harmony.

While no final decision has been taken on whether or not the party is joining the provincial government, another MQM representative said that the some leaders do not want the party to make a hasty decision. Party sources say that, if all goes well, then the MQM will be announcing soon that it will form a coalition government with the PPP. Meanwhile, another meeting between the leaders of the two parties in expected in Karachi, in which chief minister Qaim Ali Shah is expected to participate.

While the MQM leaders have denied any deadlock, sources say that the issue of ministries  that are with the chief minister might be a cause of gridlock between the two parties.

Published in The Express Tribune, March 18th, 2014.