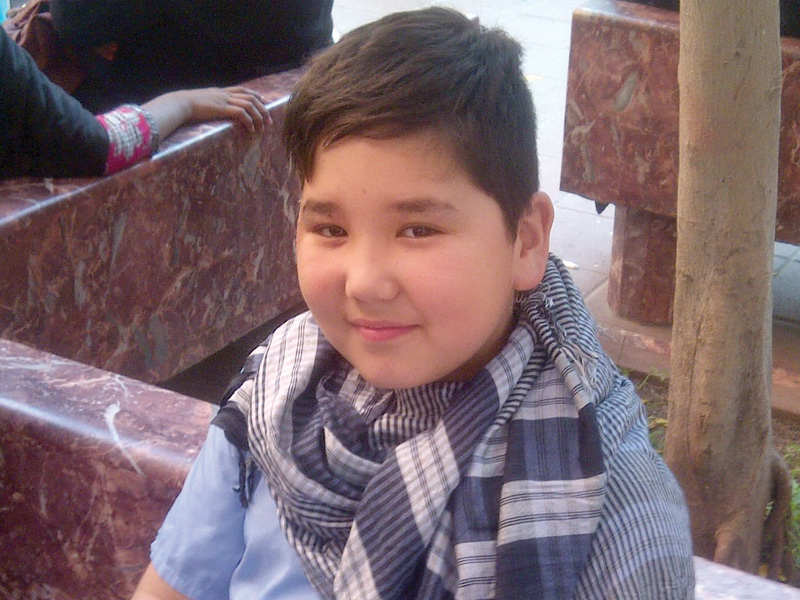 ---
KARACHI: It is at times of severe distress that a person's true substance really comes to the fore. It is at these times too that events happen that inspire us to believe there is still hope for this world. One such tale is that of one of the survivors of the Mastung bus bombing, Muhammad Ibtihaj, who has taken up the task of lifting the spirits of the other injured.

The 11-year-old chubby faced with a cute smile can hardly be found at his bed in the children's ward at the Aga Khan Hospital where he is being treated for scars on his right side of his face - courtesy of the explosion. Rather, the boy takes slow steps, climbs up the stairs and walks up to the ward where seven adult pilgrims are being treated for their burns and other crippling injuries. Unaware of the loved ones he has lost in the incident, Ibtihaj has become a source of welcome relief for the other injured.




"I want to help them because they are in trouble," smiles the boy shyly, as he shows the thumbs up sign to one patient and then hugs him tight.

"He is more than a brother. His strength keeps us alive," whispers Hussain Saadat, one of those injured in the explosion, as his eyes fill with tears.

Clad in a blue patient's shirt, white trousers, and a muffler he was wearing when the attack occurred, Ibtihaj, whose name means happiness in Arabic, has certainly become a source of joy for those battling for their lives. He sits with them, laughs and jokes and even complains to his father when they don't eat.

Zakir Hussain, who has lost both his legs, shakes his hands and smiles, "We became friends on the bus and now we are here together."

The boy does not show signs of being traumatised by the tragic incident, and only says this about it: "They should be punished - those who did bad things to us."

A student of fifth grade at the APSC Seven Streams School in Quetta, the boy and his sister came into the limelight after their picture in school uniforms, winking and rolling out their tongues, was shared and circulated by many on the social media, including Pakistan Peoples Party's Bilawal Bhutto Zardari.

Looking at the picture now in his elder brother's phone, Ibtihaj, who is a Barcelona football fan, and has four Karate belts, recalls, "I like this picture. It was taken five months ago."

Also present at the hospital is Ibtihaj's father, Jawad Hazara, who had stayed behind while his family had gone for the pilgrimage. A businessman by profession, Hazara is visibly traumatised by the tragedy he has faced. "Imagine a man's condition when he can't recognise his own family. I could not discern the burnt bodies of my loved ones."

Ibtihaj's elder brother, Mairaj, was one of the other lucky survivors of the incident. They had both been sitting at the back of the bus when the explosion occurred. This is probably what saved their life.

"He is very brave. I'm more scared than him. He wants to join the air force when he grows up, but now impressed by his behaviour, I want him to work for humanity."

Published in The Express Tribune, January 29th, 2014.
COMMENTS (10)
Comments are moderated and generally will be posted if they are on-topic and not abusive.
For more information, please see our Comments FAQ