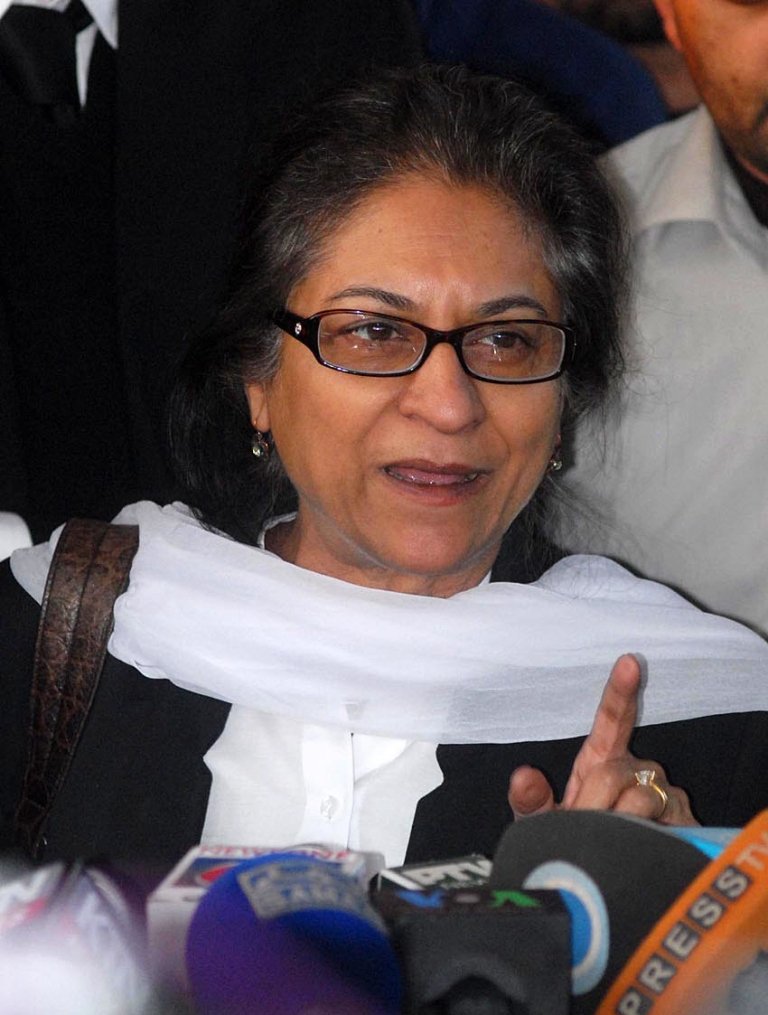 ---
ISLAMABAD:



Promulgation of the Protection of Pakistan (Amendment) Ordinance will turn the country into a 'security state', observed former Supreme Court Bar Association's president Asma Jahangir on Friday.




Speaking to reporters, Jahangir said that through this ordinance the armed forces will have the power to barge into anyone's home and would also have the right to arrest people without warrants. "This ordinance will give security forces a licence to break laws".

Urging the government to make laws to protect citizens rather than provide cover to security forces she insisted that the "ordinance should be challenged". However, she dismissed the idea of challenging the ordinance herself.

She proposed that the parliament should refer the ordinance to the relevant standing committee for reviewing. Jahangir added that senior members of the bar association should be taken into loop for consultation over the law and constitution.

Objecting over Section 9 of the ordinance, which does not bind the armed forces to disclose the location of a detainee, she said that safe houses were not acceptable as constitution did not permit it.

She also expressed concern over the insertion of a new section through which the accused person would himself have to prove his innocence.

Regarding the constitution of special courts Jahangir said that the ordinance provided no security to judges who can be sacked anytime.

SCBA president Kamran Murtaza also declared this ordinance to be against the constitution and called for it to be struck down by the court.

Meanwhile, a government official said the ordinance could be challenged and its several sections could be taken out since they were in violation of the constitution.

Published in The Express Tribune, January 25th, 2014.