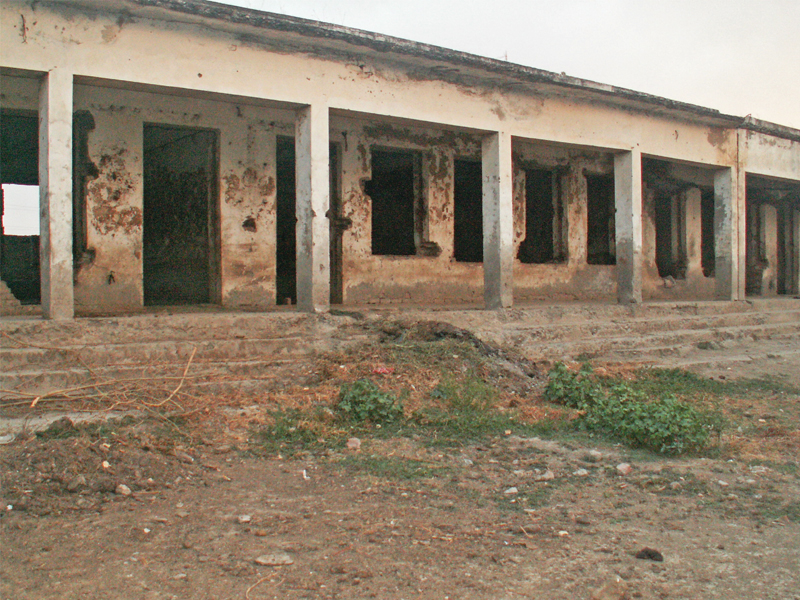 ---
HYDERABAD:



The Sindhi Association of North America (SANA) announced during a consolatory session on Saturday that it will 'adopt' ghost schools in Sindh.




SANA general-secretary, Noorunissa Ghangro, said that the organisation will launch three primary schools this year in a bid to improve education in Sindh. "We will adopt non-functional schools from the provincial government and will train their teachers and improve the curriculum to provide high quality education to children for free," she said. "Two of these schools will be opened in Sindhi-dominated areas of Karachi while another will be opened in Qasimabad."




SANA will register with the Sindh School System Foundation, under whose aegis its schools will function. A team comprising of United States Consulate Karachi's Mushtaque Rajpar, Sindh Chief Minister's daughter Naheed Durrani, social worker Shereen Narejo and columnist Shuhad Osto has been formed to steer the foundation. The organisation has an initial budget of $350,000. "We have been assured by Sindhis living abroad that they will contribute generously for our initiative once it has been launched," Ghangro said.

She added that SANA plans to open senior secondary level schools in each taluka of Sindh in the future. Explaining the organisation's plans about the teaching standards used in the schools, she said SANA will give priority to the Cambridge curriculum, provided they are able to train the teachers. However, their second option is the federal government's curriculum.




Mixed reception

Despite SANA's ambitions of partnering with the government to improve education, the announcement of the initiative failed to stir a lot of excitement. "We adopted 11 government schools in Hyderabad with the same objective," said Awami Jamoorhi Party's Mukhtiar Abbasi. "But we soon realised that we can't improve education while working with bureaucracy and government teachers and staff.

Zulfiqar Halepoto, a social activist, also remained unconvinced about the benefits of the initiative. "Over the last several years, SANA has earned a lot of social capital" he said. "It will be a big challenge for them to sustain it if they team up with the government." Criticising the provincial education minister, he added that SANA are engaging with an unmotivated individual in Nisar Khuhro.

A university teacher, Imtiaz Pirzada, suggested that SANA should launch an education advocacy group instead of opening schools. "A sum of $350,000 is nothing when compared to the provincial education budget worth over Rs100 billion," said Pirzada. "The problem is not financial. Corruption, incompetence and other issues that affect education need to be pointed out for redress."

However, Suleman Abro of Sindh Agriculture and Forestry Workers Organisation, journalists Ishaq Mangrio and Iqbal Mallah, and activist Punhal Saryo encouraged SANA to go ahead with their plan. "If we can talk to Taliban than why we can't hold a dialogue with the politicians and government to improve education?" asked Ghangro, who remains optimistic over the initiative.

Published in The Express Tribune, January 19th, 2014.
COMMENTS (1)
Comments are moderated and generally will be posted if they are on-topic and not abusive.
For more information, please see our Comments FAQ