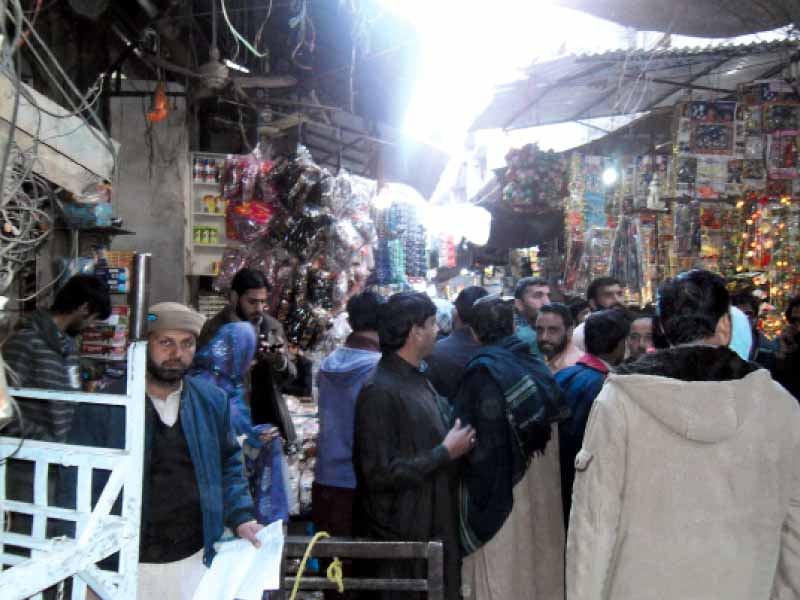 ---
RAWALPINDI:



The historical Narankari Bazaar which came into the limelight at the dawn of 19th century, needs special attention from the city government for its preservation and the provision of basic facilities.




Located in the middle of city, the bazaar is said to be one of the oldest in Rawalpindi and the larger region of Potohar. Today, however, due to the negligence of city managers, very few of the city developers know its history and its contribution in making Rawalpindi the centre of commercial activities.

Popular folklore has it that the Sikh leader Bahi Vasakha Singh, who was the revenue officer of the 10th Sikh Guru Gobind Singh, first came in this area somewhere between 1770 and 1780. Later, his son Baba Dyal Singh started a religious practice in this area. Iqbal Qaisar, historian and author of the book 'Historical Sikh Shrines in Pakistan' stated that the bazaar was named after Dhan Nirankar.




Baba Dyal Singh was a contemporary of Maharaja Ranjit Singh. He established a Gurdwara in the Narankari Bazaar area and started preaching against the rites and ritual that were gradually adulterating Sikhism.  Qaisar said that Baba Dyal Singh had a number of followers who came to this area to see him, with some eventually starting up businesses in the bazaar. In that era, a number of Kashmiri Sikhs came to Rawalpindi as preachers, but they also started businesses adjacent to the Gurdwara established by Baba Dyal Singh. At the time of partition, these followers moved to India and have mostly settled around the Chandigarh area.

But there is no signboard in the market recounting its history to visitors and tourists. "Rawalpindi is as old as Lahore. Narankari bazaar is one of the oldest bazaars, but unfortunately no one has bothered to preserve this historical bazaar on a similar model to the walled city of Lahore," said National College of Arts Director Dr Nadeem Omar Tarar. He asserted that the bazaar is a significant landmark in the history and culture of Rawalpindi and should be restored and decorated in its old style.

The bazaar sits adjacent to Raja Bazaar. Since its inception, the bazaar has been supplying goods to different part of the country including Gilgit-Baltistan and Azad Kashmir.

But today, the wholesale market is devoid of all basic necessities. The bazaar, which has 12 entrances, has been a major victim of encroachers. "We have no clean drinking water facility, no sewerage system, no streetlights," said Tariq Munir Butt, a shopkeeper who has been running his business in the bazaar since 1975.

Butt added that traders in the market have taken up the issue of preservation and provision of facilities with city managers several times, but to no avail.

"Now, keeping the historical importance of the bazaar in mind, we have decided to erect a signboards at its entrance which highlights its historical background," he said.

Published in The Express Tribune, January 14th, 2014.