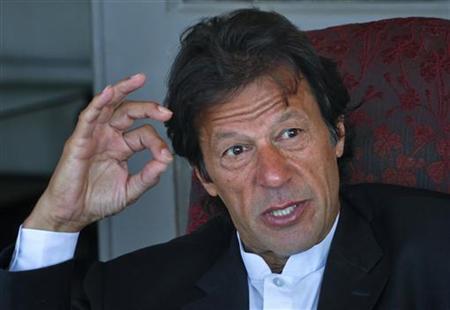 ---
UMERKOT: Pakistan Tehreek-i-Insaf (PTI) chairman Imran Khan, during his address in Umerkot on Monday, spoke against the division of Sindh  Express News reported.

"PTI is a party that wants to unite Pakistan," he said during his address at the jalsa in Umerkot.

The PTI chief also apologised to the people of Sindh for not carrying forward the 'tsunami' that began before the May 11 elections but stopped in Punjab.

"I apologise that I neglected you, I will make amends, I will go to every district of Sindh," he said.

Speaking about the Kalabagh Dam, Imran stated "till all provinces don't benefit from it, it should not be constructed."

He also stated that the people of Umerkot should visit K-P and witness the change that has taken place in the past six months.

He went on to say that K-P is the only province in Pakistan that is free from any political interference in police matters.

Imran also commented on the May 11, 2013 elections.

He stated that immense rigging took place and there was 'match fixing' within every province and each province had its own 'umpire' respectively.

"We (PTI) accepted the May 11 elections,  but we will not accept rigging again," Imran said.

He also stated that if rigging takes place within the local elections, people will come out on the streets and protest.
COMMENTS (70)
Comments are moderated and generally will be posted if they are on-topic and not abusive.
For more information, please see our Comments FAQ