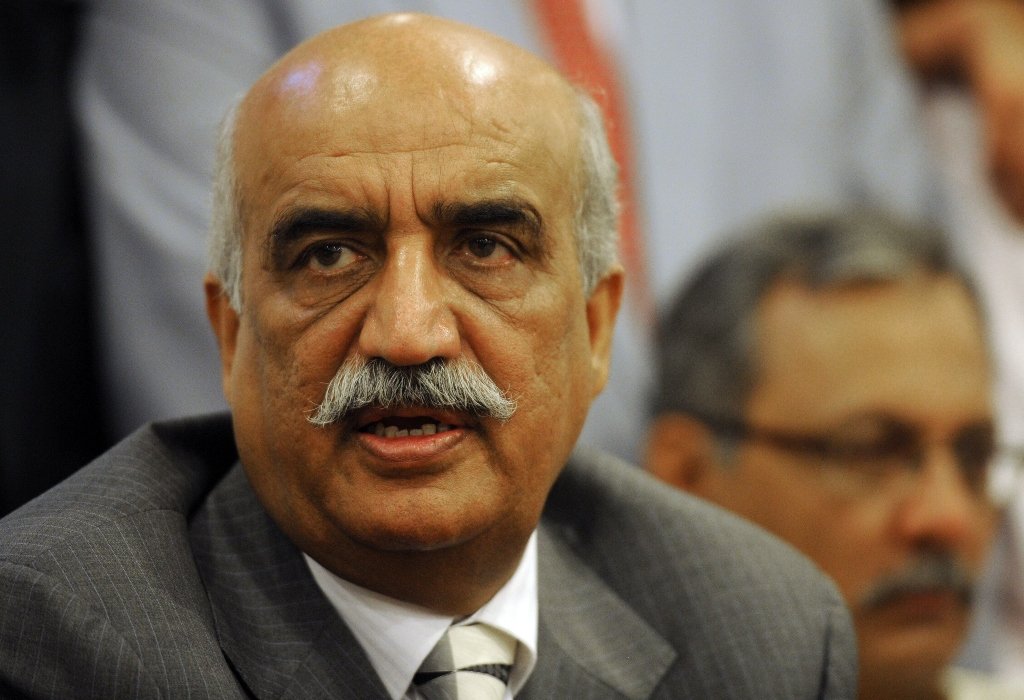 ---
ISLAMABAD:



The Pakistan Peoples Party Parliamentarians (PPPP) renewed a pledge to support the government over the treason indictment of ex-military ruler Pervez Musharraf. "We stand by you, Prime Minister Sharif," said Leader of the Opposition in the National Assembly Syed Khurshid Shah.




Speaking to reporters at the National Press Club on Friday, Shah said the government should also pursue a case against Musharraf for staging a military coup in 1999. "To try Musharraf only for abrogating the Constitution on November 3, 2007, is not enough," Shah said. "This will ultimately allow the former military chief a safe exit."

Shah said the PML-N government is 'obligated' to also put Musharraf's 'cronies' on trial, regardless of whether they are now civilians or still serving the army. He added that the PPP had never accepted legislation that provided legal cover to any former military dictator in the past.

The PPP leadership has never accepted the 17th constitutional amendment, according to him. "We are ready to assist the government if it wants to bring amendments to the existing laws to conduct a trial against the unlawful military coup in 1999," Shah said. The opposition leader said there is no justification for the government or any institution to protect Musharraf, who was plotting his exit from the country.

Shortly after, PML-N Senator Mushahidullah Khan said the issue lay within the court's jurisdiction. "Our legal team will assist the courts to ensure a fair trial," he said.

Published in The Express Tribune, January 4th, 2014.