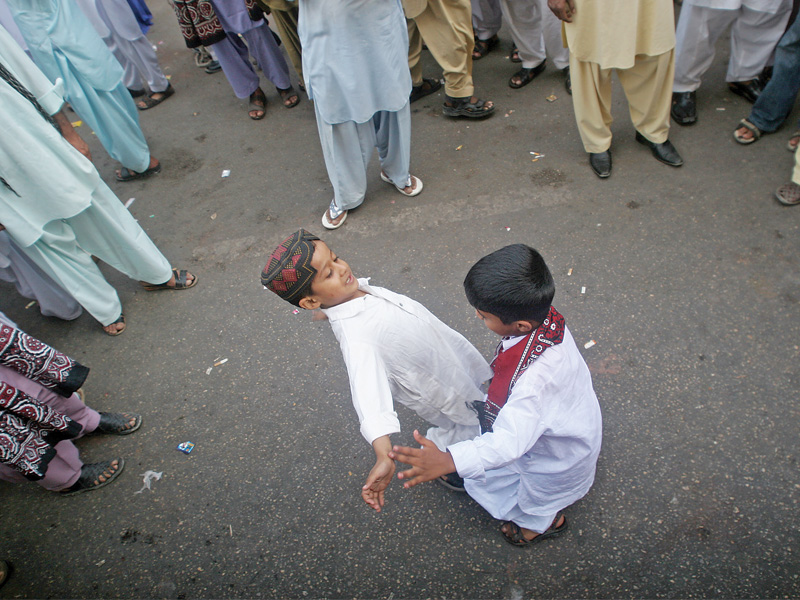 ---
HYDERABAD:



Traditional music and dance accompanied a Sindhi topi and Ajrak as people thronged streets across the province to celebrate Sindhi culture day. It was Pakistan's very own Sindhi pride parade.




In each city, thousands of men, women and children wearing traditional Sindhi caps and Ajrak turned up at rallies, musical programmes and mach katchehris (a campfire assembly of people) to mark the day.




Celebrators also paid tribute to national heroes, writers, poets and historians by decorating them with traditional gifts. "We are always told that Sindhi civilisation dates back to the five millennia but we rarely see such powerful expression of allegiance to the culture," commented Sindhi fiction writer Taj Joyo.

Sindhi culture day was observed for the first time in December 2009 following a call by journalist Ali Qazi. The following year, the Sindh government officially announced the celebration of an annual Sindhi culture day.

"Celebration of this day revives our affinity with our culture and reinforces our identity as Sindhis," said writer and connoisseur of Sindhi art and literature Naseer Mirza. "This is the only way we can prevent ourselves from being overwhelmed by the foreign trends."

Dozens of rallies were organised in Hyderabad by political parties and residents. Two main programmes were also organised outside the press club and at Sindh Museum's lawn.

Published in The Express Tribune, December 9th, 2013.