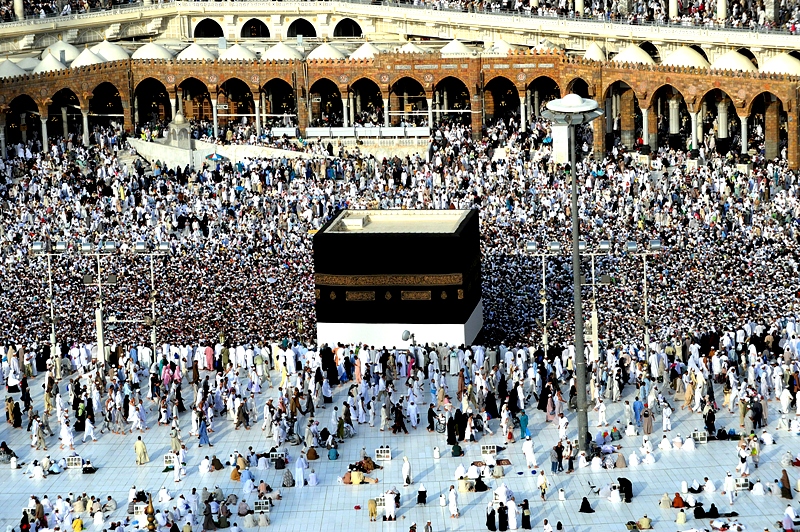 ---
ISLAMABAD: The Supreme Court on Friday ordered the Federal Investigation Agency (FIA) to start an enquiry against those involved in creating hindrance in the Hajj corruption case investigation, Express News reported.

A three-member bench announced the verdict of the scam case today.

The apex court stated that excess money was charged from Hajjis during the 2010 arrangements and asked FIA to review the costing surplus and find out whether the pilgrims were reimbursed or not.

The court further added that the pilgrims should be given Rs5,000 each if they have not been repaid as yet.

While announcing the verdict, the bench said that the scam became a national disgrace and ordered that the Hajjis should be provided with better arrangements in the future.

Background

Former Federal Minister for Religious Affairs Syed Hamid Saeed Kazmi, former director-general Hajj affairs Rao Shakeel and former additional secretary to ministry of religious affairs Raja Aftabul Islam were accused of indulging in widespread corruption during the course of renting residential buildings for Pakistani pilgrims in Saudi Arabia at exorbitant rates and inflicting a loss of a billion rupees to the national exchequer.

Most of the buildings rented by the Hajj administrators were five kilometres away from the Haram Sharif, while according to law the accommodation for Hajjis should not be more than two kilometres away.