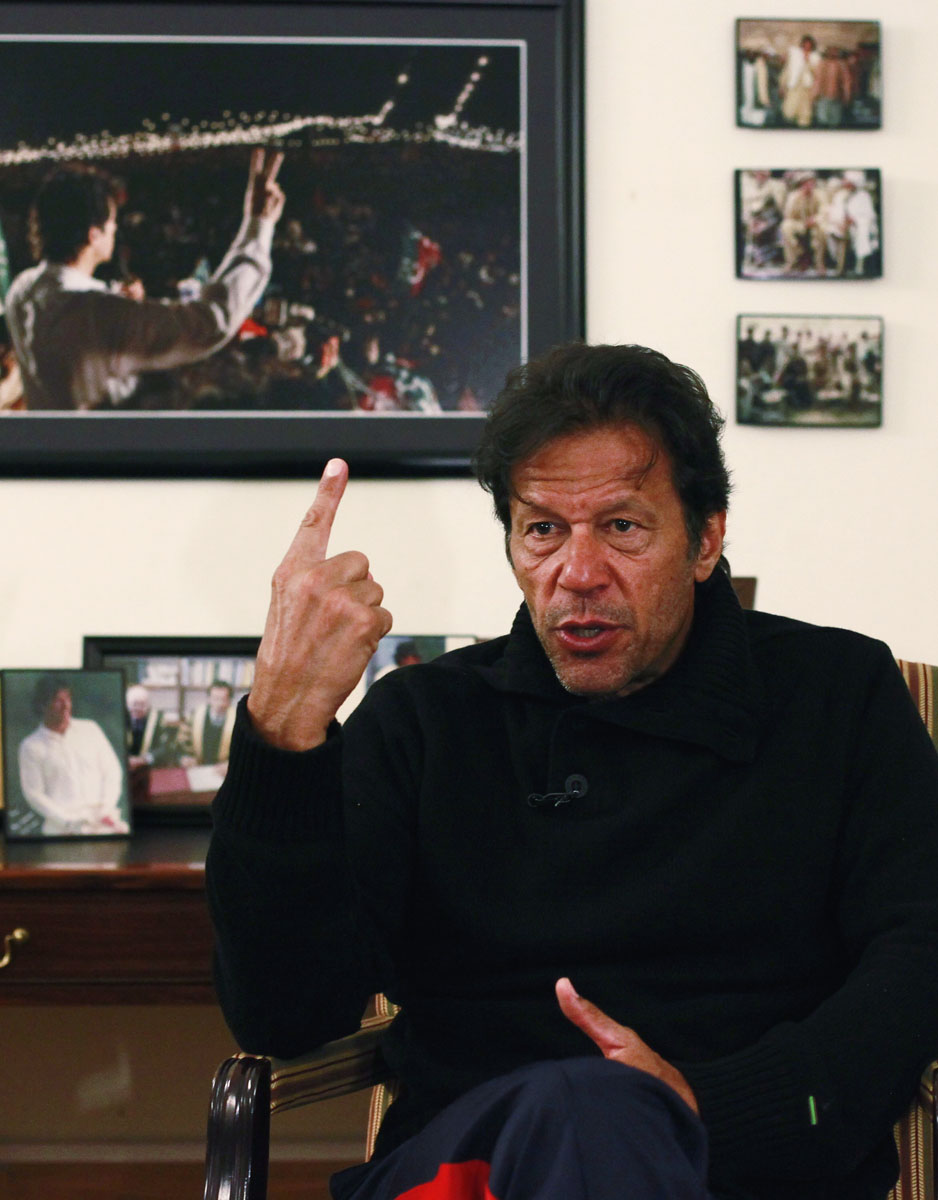 ---
PESHAWAR:



Pakistan Tehreek-e-Insaf (PTI ) chief Imran Khan on Tuesday said his party was considering blocking Nato supply routes in other provinces as well.




"PTI may block Nato supply routes in Punjab and Balochistan as supply is being carried out via Chaman border," said Imran, talking to The Express Tribune.

Earlier, addressing a protest camp at Hayatabad Toll Plaza, Imran poignantly questioned why the federal government failed to implement the resolutions passed in both provincial and national assemblies against US drone strikes in Pakistan.

"National and Khyber-Pakhtunkhwa (K-P) assemblies had unanimously passed resolutions terming drone strikes a blatant violation of international law and Pakistan's sovereignty," he said, adding that the supply route would remain closed until the US stopped drone attacks.

Claiming that the US was creating hurdles in the peace process, the PTI chief said 'the so-called ally' did not want to bring peace to the region.




He clarified that the protest sit-ins to block the Nato supply routes did not mean waging a war against the US. It was only to give a message to the world that US was violating international law.

"They [Americans] fire missiles but Pakistani people and law enforcing agencies have to bear the consequences," he said, adding that the K-P was on the verge of destruction, as six million tribesmen had to leave homes for safer places.

"We do not want to humiliate the federal government but we will have to step down from someone else's war," Imran Khan said. In clear terms, he told the protesters not to disrupt supplies under Afghan transit trade agreement.

Many people from Federally Administered Tribal Areas (Fata) also participated in the sit-in. They assured the PTI chairman of their all-out support. PTI leaders Jahangir Tareen, Naeemul Haque, Ishtiaq Urmar, Javed Naseem and Abdul Muneem were also present.

As Nato supply route from K-P remains blocked, the PTI chief has visited a sit-in camp after November 23 for the first time.

"It was the party's decision to block the supply routes in the K-P, and the party will decide whether or not to block Nato supply routes in Balochistan as well," said former senator and the PTI's Senior Vice President Azam Swati.

Published in The Express Tribune, December 4th, 2013.