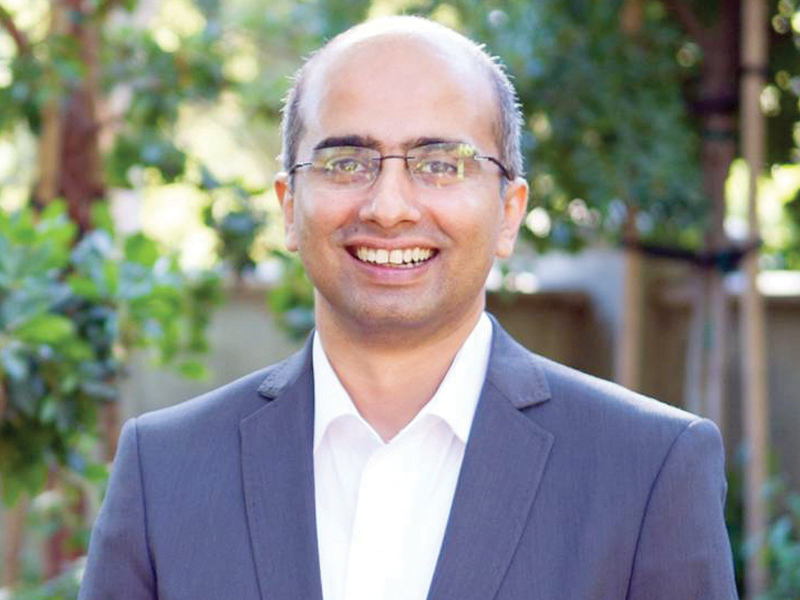 ---
KARACHI:



In what can serve as an inspiration for the country's tech firms seeking expansion in the world's largest market, Pakistani start-up 'Convo' has raised $5 million in investment capital from a top tier venture capitalist (VC) in Silicon Valley. It is, arguably, the first Pakistani company to receive such major funding from an institutional VC firm in the world's IT hub.




This is Convo's first major investment from Morgenthaler Ventures, one of the top institutional VC companies in the Valley, which has investments in over 300 companies including tech giant Apple Incorporated.

VC firms are private investors that provide financial capital to early-stage, high-potential, high-risk, growth startup companies. The investment, therefore, reflects Morgenthaler's confidence in the product.

"We have been amazed at the level of engagement we have seen from Convo's early customers, including many global brands. These organisations won't settle for inconsistent, light-weight solutions," Rebecca Lynn, Partner at Morgenthaler Ventures said. "There are collaboration services you use to run chit chat, and there are those that run your company. Convo is relied on for the latter," she said.

Convo is a multi-platform social network enterprise designed to allow teams to share and work together simply by combining discussions with messaging, images, documents, presentations and PDFs – it's like the Facebook of enterprises. It's available as a desktop app across all major platforms with versions for Windows, Mac, Web, and iPhones and Androids.

The company, which has been witnessing exceptionally high levels of engagement in their paying accounts since 2012, is planning further expansion with the help of this capital injection.

"Our immediate priority is to use the new infusion of capital to continue delivering a service that meets the ease-of-use, reliability, and security demands of our customers," Convo's founder and CEO Faizan Buzdar said. "We are building out our team in both San Francisco and Islamabad."

The funding will be used to evolve the company's products, introduce its service on more platforms, and accelerate user reach and growth. Convo will also use the money to more than double its team in Pakistan, the company's Director Marketing and Operations Shehryar Hydri told The Express Tribune.

The product is making big waves already and giving social enterprise giants, the likes of Yammer and Jive, a run for their money according to reviews published by top technology blogs; it has even taken away a chunk of their clientele.

The company's market position couldn't be determined because it didn't disclose financial data. It did say however that over 10% of the Fortune-500 companies use their product, and they have 6,000 customers in more than 150 countries.

What really brought Convo to the limelight were the rave reviews it received from customers and leading technology blogs, such as TechCrunch and The Next Web, for its innovative features. In fact, this innovative product even got the attention of the United States President Barack Obama few months ago.

"Faizan," Obama tweeted, "is a perfect example of why we [America] need immigration reform."

Obama's tweet, which praised Buzdar, was meant to gather support for an immigration bill that would allow non-US citizens into the country to help promote innovation in the country's technology industry.

Buzdar, too, faced a host of immigration hurdles before getting his green card recently. "America needs immigration reform or it risks losing out on innovation," he had told The Next Web prior to getting his resident permit.

Launched from Islamabad in 2005 as Scrybe and later renamed Convo, it is one of the few software product-based companies that originally started in Pakistan and gained a global footprint in terms of funding and customers.

Buzdar started his company from a five-member team working from a small room in the federal capital but he is determined to make it big, perhaps the biggest in the market it serves.

"Our customers say that Convo is the first app they check as soon as they wake up, even before email or Facebook. I want to see that behavior across many more organisations," Buzdar said.

Published in The Express Tribune, November 14th, 2013.

Like Business on Facebook, follow @TribuneBiz on Twitter to stay informed and join in the conversation.