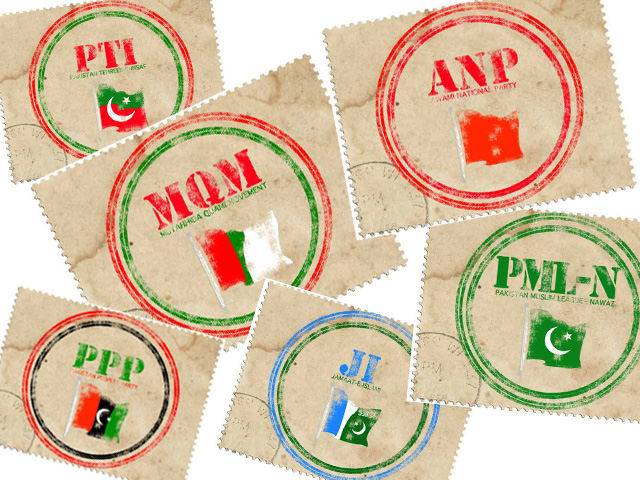 ---
With a second drone strike in two days in North Waziristan, the second rumoured to have claimed Tehree-e-Taliban Pakistan (TTP) chief Hakeemullah Mehsud, politicians decried the strikes as a deliberate attempt to sabotage the peace process, Express News reported.

Pakistan Tehreek-e-Insaf (PTI) central information secretary Shireen Mazari told Express News that it is surprising that drone attacks have increased since the Prime Minister Nawaz Sharif returned from his recent visit to the US.

Mazari said that previous government lied about the drone campaign and now the Pakistan Muslim League-Nawaz (PML-N) led government is also lying about it, even interior minister Chahudh Nisar provided false information regarding the number of civilian victims died in these strikes on the floor of the senate.

She added that peace can not be restored in the country unless government parts ways with the US-led war on terror.

Mazari further said that as US have made it clear from their actions that they are not going to halt drone strikes in Pakistan, only way left to deal with this is to take down the drones.


Strange how govt told us US will ease off drones after PM's visit & 2 drone strikes sabotage peace talks just as they were to commence!

— Shireen Mazari (@ShireenMazari1) November 1, 2013


Mazari's PTI has on previous occasions threatened to block the NATO supply route that runs through Khyber-Pakhtunkhwa (K-P), where the PTI heads the government. We hope the K-P assembly would soon pass the resolution to stop the NATO supply, the PTI leader said.

She demanded that government should take strong action to revive the peace dialogue, as US have showed that they are not interested in stabilising the region.

"This attack (Friday's drone strike) has showed who does not want the stability in the region," said Pakistan Tehreek-e-Insaf (PTI) chief Imran Khan.

PTI Would pass a resolution from Khyber-Pakhtunkhwa (K-P) assembly to stop the Nato supplies from Pakistan, said Imran.

He further said he would personally table a resolution against US drone strikes in the National Assembly

PTI Twitter head Adil Ansari tweeted that Chairman PTI Imran Khan has asked K-P Govt to immediately take steps to block NATO supplies.


Chairman @ImranKhanPTI asked KP Govt to immediately discuss in parliament & approve to block NATO supplies.

— Adil Ansari (@AnsariAdil) November 1, 2013


Sindh information minister Sharjeel Inam Memon tweeted that PM should come on television and tell the nation whether government is happy over the suspected killing of Taliban commander Hakimullah Mehsud.


PM should come on tv and clear his stance regarding Hakeemulah.PM is sad or happy on death of a killer of thousands of innocent pakistanis.

— Sharjeel Inam Memon (@sharjeelinam) November 1, 2013


The Pakistan People Party's chief Opposition whip in the National Assembly Khursheed Shah also termed the strike a bid to sabotage the peace process, a day before a delegation was due to travel to Peshawar to initiate talks.

Talking to Express News, Shah said the drone strike would delay the proposed peace process with Taliban. He added that a drone attack at this crucial time indicates the US does not want to establish peace in the region.

He added that the government and military will now have to decide whether they want to take down drones or not.

Jamiat Ulema-e-Islam-Faz (JUI-F) chief Moulana Fazlur Rehman also strongly condemned the drone attack and termed it as conspiracy to sabotage the dialogue process.
COMMENTS (29)
Comments are moderated and generally will be posted if they are on-topic and not abusive.
For more information, please see our Comments FAQ