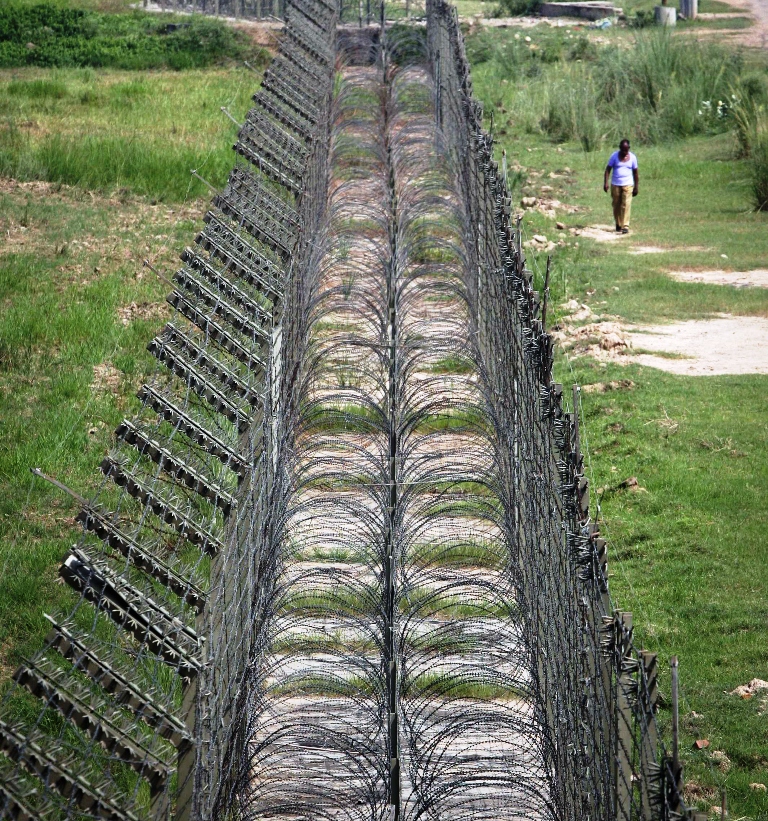 ---
NEW DELHI/ ISLAMABAD:



Army chief Gen Ashfaq Parvez Kayani finally broke his silence on sporadic skirmishes between Pakistani and Indian troops along the Line of Control (LoC) amid a flurry of allegations by the Indian military brass.




General Kayani – who will retire by the end of next month – said on Friday that the Indian allegations against Pakistan Army and the Inter-Services Intelligence (ISI) were 'unfortunate, unfounded and provocative'.

It is the first time Gen Kayani spoke publicly on tensions with India following the skirmishes between the two armies along the LoC in August, this year.

Speaking to a group of officers at the General Headquarters in Rawalpindi, Gen Kayani said the army was fully supportive of the peace process initiated by the government of Prime Minister Nawaz Sharif.

"Pakistan Army is exercising restraint but the same should in no way be used as a pretext for levelling such baseless allegations that vitiate prospects of regional peace," he was quoted as saying by the Inter-Services Public Relations.




Gen Kayani's statement came days after Indian army chief Gen Bikram Singh said that Pakistani troops had helped 30 to 40 insurgents stage the biggest incursion in Indian Kashmir in years, linking it to a plan to push fighters into the region as foreign forces withdraw from Afghanistan.

"Pakistan was trying to push more fighters into Kashmir before winter sets in, ahead of the withdrawal of foreign forces from Afghanistan," Gen Singh told NDTV.

However, Gen Kayani strongly denied such assertions. He said Pakistan was concerned about the continued violations of the ceasefire which was proposed by Islamabad and agreed to by the two nations in 2003.

He went to say that rather than hurling such baseless accusations, India would be well advised to respond positively to Pakistan's offer for holding a joint or impartial investigation into the LoC incidents, preferably by the United Nations.

It was not the first time Pakistan proposed a UN inquiry into the LoC violations. Islamabad's previous offers for a third-party investigation were rejected by New Delhi.

During their recent meeting on the sidelines of the UN General Assembly in New York, Premier Nawaz and his Indian counterpart Manmohan Singh had directed their respective directors general of military operations to work out a new mechanism to prevent future ceasefire violations.

Despite their agreement, it was not clear when the senior military officials would meet. Prime Minister's Adviser on National Security and Foreign Affairs Sartaj Aziz hoped they would meet this month.

Fresh Indian shelling

Amid escalating tensions Indian troops fired a fresh salvo of mortars into Azad Kasmir on Friday, killing a child and wounding three other people.

"An 11-year-old boy was killed and three others, including two women, were wounded in the Indian shelling in Nakyal sector," senior administration official Masoodur Rehman told AFP.

A senior police official in the area, Muhammad Amin, confirmed the incident.

Indian military officials, however, accused Pakistani troops of violating the ceasefire and claimed they responded to an infiltration attempt by militants from the Pakistani side of LoC.

Pakistan Army targeted several Indian army posts in Jammu and Kashmir, Indian television channels quoted military officials as saying. According to NDTV, heavy fire was reported in the Hamirpur, Mendhar and Barasingha sectors of Indian Kashmir.

But while Indian military officials said the 'latest infiltration attempt' was beaten back, the country's media has been skeptical of its claims regarding infiltration by militants. According to earlier reports, the Indian army had been fighting off 30 to 40 militants it claimed were intruders from the Pakistani side of LoC.

A report by The Hindustan Times said that while the Indian army had claimed several dead bodies had been spotted in a ravine in the Shala Bhata region of Indian-administered Kashmir, the fact that no bodies were found and no arms were recovered suggests there is more to the encounter than meets the eye.

"Eight search teams comprising 150 soldiers conducted searches over six days but it appears that they (the militants) were able to take the bodies and material back," the paper quoted Lt-Gen Gurmit Singh as saying.

Singh admitted he was under considerable pressure to produce the bodies which were reportedly sighted by his troops. Citing sources in the Indian army, the paper said no graves, bodies or weapons had been found.

Published in The Express Tribune, October 12th, 2013.