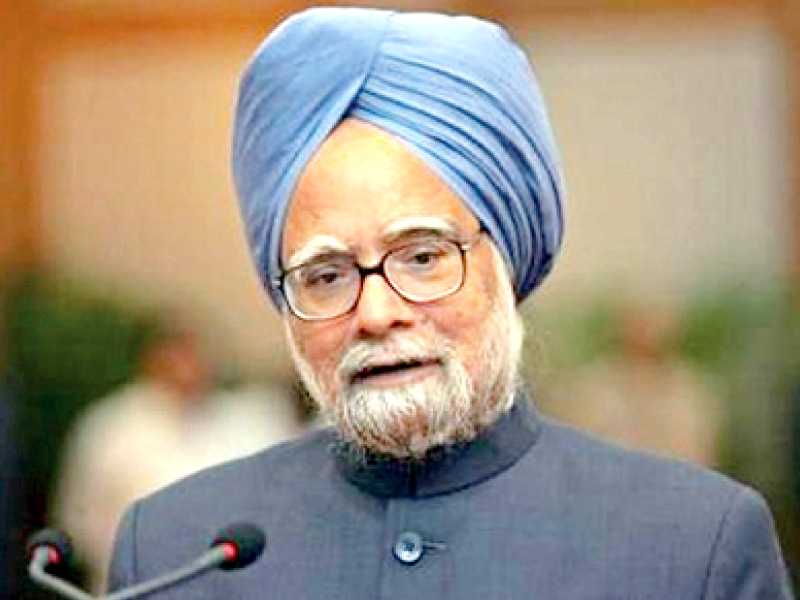 ---
ISLAMABAD:



Prime Minister Manmohan Singh put an end to weeks of speculations, saying that he looked forward to holding bilateral meetings with the premiers of Pakistan, Bangladesh and Nepal.




Ties between both the neighbouring countries have severely strained after the recent border ceasefire violations and lack of progress on the Mumbai attack case.

The Indian prime minister while leaving for the UN General Assembly on Wednesday said that he "looked forward to holding bilateral meetings with the prime ministers".

Prime ministers of India and Pakistan are likely to meet on September 29. Sources revealed that Manmohan has accepted the Pakistani premier's invitation and the breakfast meeting is likely to be held in Nawaz's hotel room.




Earlier this week, Foreign Secretary Sujatha Singh seemed sceptical of the meeting. "The harsh reality on the ground is that we continue to face acts of terrorism by groups operating from Pakistan and territories under Pakistan's control," she said, adding that there were certain elements that were engaged in hostile propaganda against India and were operating from Pakistan.

"Despite repeated commitments from the highest level in Pakistan and very positive statements, there has been very little progress in efforts to punish those responsible for the Mumbai attacks. These are the harsh realities. So let us see what happens," Singh stated.

Taking a contrasting stance the former Foreign Secretary and former advisor to the PM, Shyam Saran had advised the Indian premier to end the 'talk-freeze' between the two countries arguing that such a policy would lead the states nowhere.

The announcement comes at a time when a judicial commission is in India to cross-examine witnesses who handled the bodies of those killed in the Mumbai attack.

Meanwhile, an irked former Finance and Foreign Minister Yashwant Sinha of the opposition Bharatiya Janata Party questioned the wisdom of holding a bilateral meeting with a Pakistan premier at this point in time.

He added that the situation was hardly conducive for a summit level talk. "Terror and talks should not go together. This is the arrangement and the understanding that has been established between India and Pakistan, when Atal Bihari Vajpayee was prime minister," Sinha said.

Published in The Express Tribune, September 26th, 2013.
COMMENTS (1)
Comments are moderated and generally will be posted if they are on-topic and not abusive.
For more information, please see our Comments FAQ