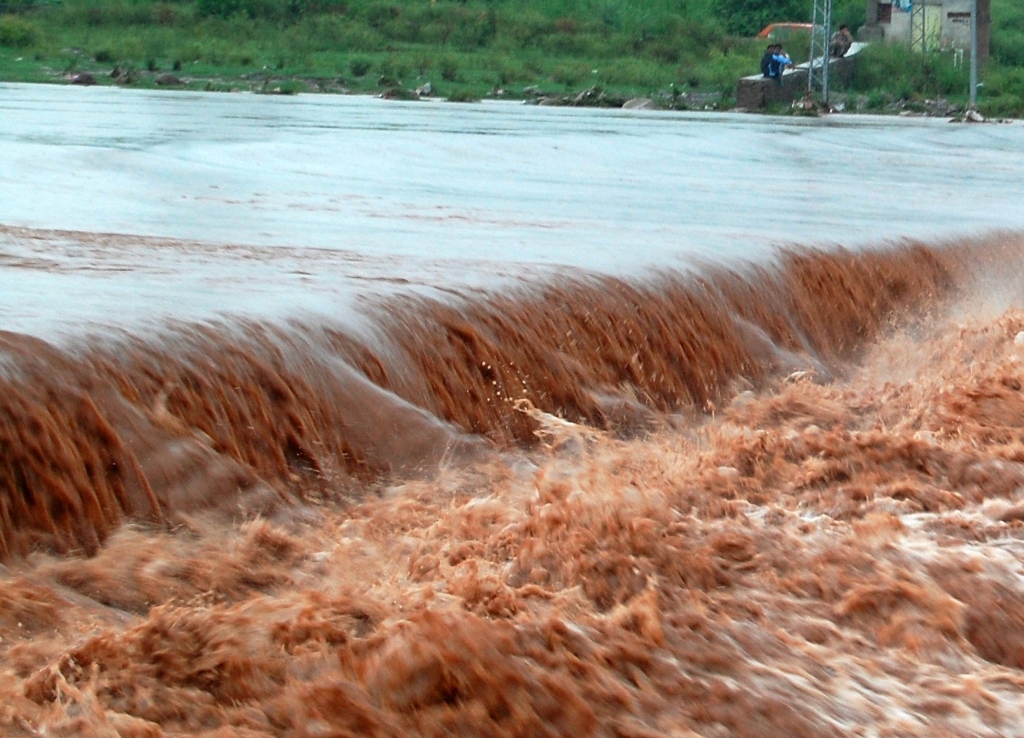 ---
SIALKOT/ MURIDKE: The second section of the Nala Dek near Muridke fell under the stress of flood waters and the Muridke-Narowal road has been inundated, cutting off land routes to Narowal, Express News reported.

The first part of Nala Dek had given way under stress from flood waters earlier in the day.

The road has now been closed for traffic.

On Friday, the south Punjab region was put on high alert after water level in both River Ravi and Chenab further rose, as the death toll, due to floods and torrential rains across the country, topped 98, according Provincial Disaster Management Authorities (PDMAs).

According to District Coordination Officer Multan Gulzar Shah High level flood in River Chenab is expected to cross Multan during the next 48 hours.

All district coordination officers are personally monitoring the flood situation in their respective district through flood monitoring room and flood control centres.

Authorities have turned all schools, near the banks of River Chenab and Indus, into flood rehabilitation centres.

PM visits flood affected areas

Prime Minister Nawaz Sharif on Saturday flew over some of the flood-hit areas near Head Marala, Pasrur, Zafarwal and Qila Ahmedabad in a helicopter.

Earlier on his arrival at the Sialkot International Airport, the premier was given a detailed briefing on the flood situation by the district adminsitration.

Talking to ministers and local parliamentarians during his short stay at the airport, Nawaz said that the government stood by the flood affected people and an all-out efforts would be made for their rehabilitation.

"The Paksiatn Muslim League-Nawaz government has a comprehensive programme for the relief and rehabilitation of the affected people. Relief camps have been set up in the flood-hit areas," he said.

The Prime Minister said he was receiving information about the latest flood situation and relief activities round the clock.

Later, Armughan Subhani told the media that serious notice had been taken 85 villages of Bajwat being cut off from other areas and the prime minister had directed the district administration to take measures for rehabilitation of land routes and the provision of ration, medicines and other essential aid to the marooned people.
COMMENTS (7)
Comments are moderated and generally will be posted if they are on-topic and not abusive.
For more information, please see our Comments FAQ