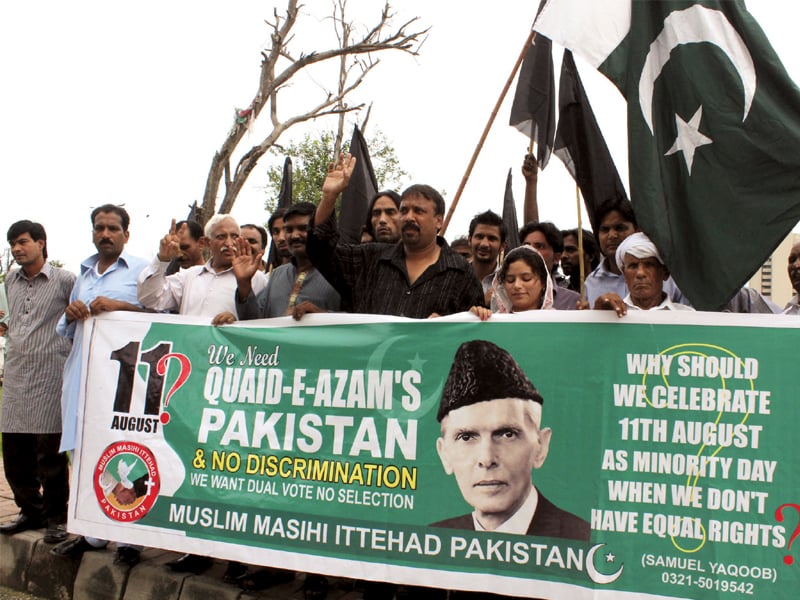 ---


Speaking to a peaceful procession marking the National Minorities Day, senior members and chairman of the Pakistan Muslim Christian Forum Samuel Yaqoob said Mohammad Ali Jinnah's historic address to the nation on August 11, 1947 made all Pakistanis equal citizens of the state, regardless of caste, creed or religion.




They said instead of marking a minorities day, it should be celebrated as a national citizens day but that is not so as minorities are faced with numerous challenges these days.

They said harsh laws against minorities and controversial topics in the national curriculum have fueled anti-minority sentiments in the country. Furthermore, they stated that it is time the country moved out of the majority-minority divide and instead focuses on the development of the entire population as a whole, as that is the only way to take Pakistan out of its present quagmire.

Published in The Express Tribune, August 12th, 2013.
COMMENTS (1)
Comments are moderated and generally will be posted if they are on-topic and not abusive.
For more information, please see our Comments FAQ