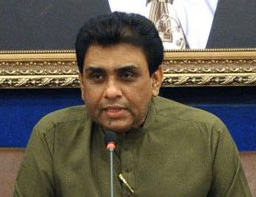 ---
HYDERABAD: The Muttahida Qaumi Movement has demanded a thorough audit of budget expenditures of the last three decades of all Sindh government's departments. MQM's deputy convener, MNA Dr Khalid Maqbool Siddiqui, said that they appreciated the local bodies expenditure's audit over the last 10 years. "But this exercise should not be restricted to the LG organisations, all departments must undergo the audit."

Siddiqui was speaking to the media at the event by Khidmat-i-Khalq Foundation on Tuesday evening.

Earlier, Sindh Local Government Minister Owais Muzaffar had ordered ten-year audit of the accounts of the previous local governments in the province. He directed his secretary, Ali Ahmed Lund, to identify people involved in the embezzlement of funds and to take appropriate action against them.

Siddiqui said that the proposed amendments in the local government law should be based on the Article 140-A of the Constitution. He stated that the Constitution grants devolution of political, administrative and financial responsibilities to the elected representatives of local bodies.

According to Siddiqui, his party is eager to take part in the LG elections and will not back out even if they are held in August. Sindh government is consulting all political stakeholders and civil society members for preparing the draft for amendments in the Sindh Peoples Local Government Ordinance 2013.

The Supreme Court has given the deadline of August 15 to all the provinces to amend the LG laws, if required, and to hold the LG polls by mid September.

Published in The Express Tribune, August 8th, 2013.