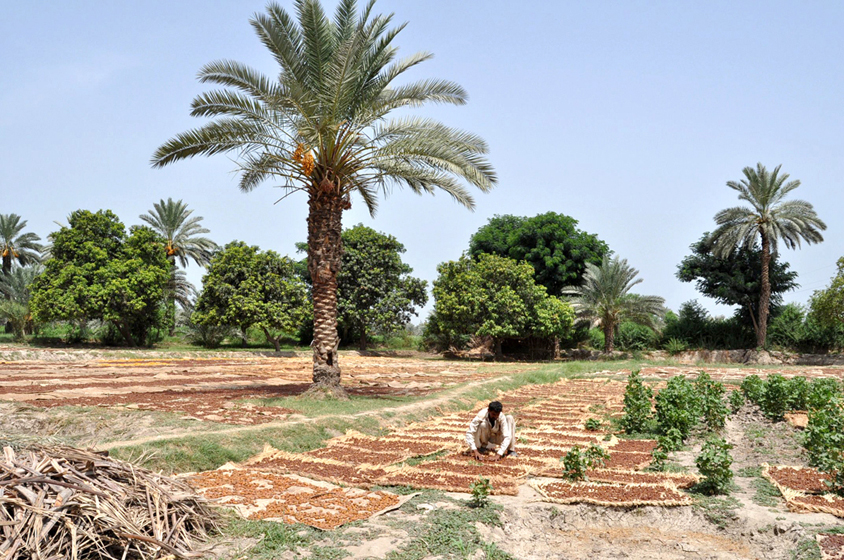 ---
SUKKUR: To produce better quality dates, the farmers need better technology, said Shah Abdul Latif University (Salu), Khairpur, social sciences dean Prof Dr Syed Ahmed Hussain Shah.

He was presiding over the concluding session of a seven-day training on date palm management for farmers of Balochistan, which ended on Monday. To deal with this issue, he suggested that incentives and loans should be given to them so that agriculture of main cash and food crop is not destabilised.




At least 21 farmers from Makran, Kech, and Panjgor attended the training course organised by Agriculture Poly Technique Institute (API) and other organisations in collaboration with Date Palm Research Institute, Salu, Khairpur.

Date Palm Research Institute director Prof Dr Ghulam Sarwar Markhand lauded the efforts of Balochistan Chief Minister Dr Abdul Malik Baloch, who took keen interest in creating awareness on date palm processing. Dr Markhand stated that lack of coordination between the growers and the government was a major concern, while coordination and consultation between the two stakeholders was essential.

Dating back the dates

The myth that Muhammad Bin Qasim brought date palms from the Arab lands to Sindh is not true, pointed out Dr Markhand, adding that date palms were available in Sindh many years before his conquest. Pakistan is the sixth largest date-producing country, with 0.1 million hectares date palm orchards, while more than 700,000 metric tons of dates are produced per year. He regretted that the monsoon rains damage the aseel variety in dates.

To produce more dates

Dr Markhand mentioned that the government did not make any serious efforts to promote date exports in world markets. He suggested that with the help of irrigation management, fertilizers and post harvest loss the production could be doubled.




Pakistan Agriculture Research Council (Parc), Dr Muneer Ahmed, recommended that post harvest loss may be reduced with the help of solar dryer technology, while there is still need of sustainable funds to set up solar technology on date palm.

Ahmed further suggested that training programmes of maintaining temperature of dryer solar maybe given to farmers. He further stated that we are wasting Rs0.5 trillion of date production annually. He revealed that Rs80 million has been given to Parc to research into bananas and dates in Pakistan, India and Bhutan through the platform of South Asian Association for Regional Cooperation.

Published in The Express Tribune, August 8th, 2013.
COMMENTS
Comments are moderated and generally will be posted if they are on-topic and not abusive.
For more information, please see our Comments FAQ