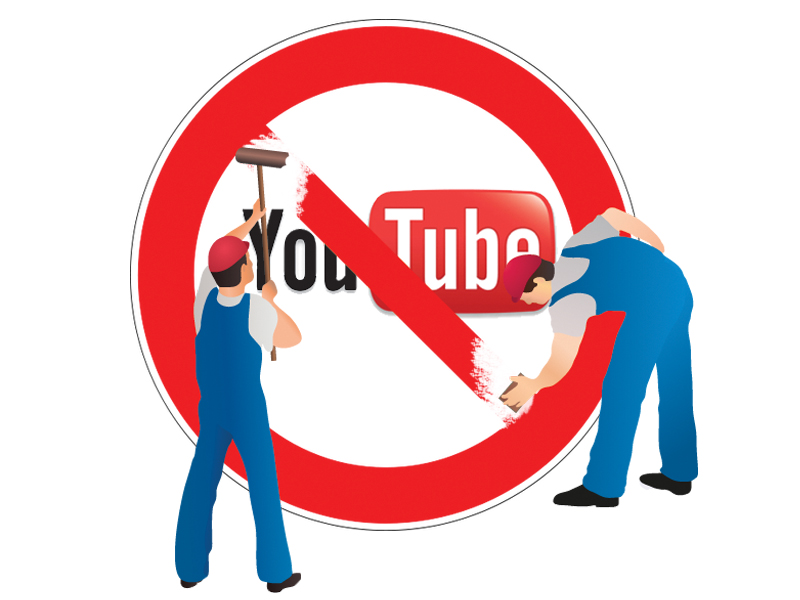 ---
ISLAMABAD: Minister of State for Information Technology Anusha Rahman has called for a meeting with the Inter-Ministerial Web Evaluation Committee after Eidul Fitr to deliberate over blocking blasphemous content and to review the ban on video sharing site YouTube.

According to a release from the ministry, the Ministry of IT and stakeholders had been tasked to research how to block offending content appearing on both hyper text transfer protocols (HTTP) and secure HTTP.

In the meeting scheduled after Eid, the committee will deliberate on the findings following which the Inter-Ministerial Committee, headed by the Secretary IT, will present its recommendations on reviewing the ban to the Prime Minister.

Committee had recommended blocking of YouTube, Facebook

When protests erupted across the Muslim world in September, 2012 after the sacrilegious video clip gained prominence, the Inter-Ministerial Committee evaluated the circumstances in Pakistan and concluded that Pakistan Telecom Authority (PTA) should block YouTube and Facebook in the country till further orders. YouTube was subsequently blocked in Pakistan.

The Ministry of IT had subsequently taken up the matter with the management of YouTube and Facebook for blocking the blasphemous content.

In response, Facebook restricted the access and upload of the video. However, Google Inc., management of YouTube, did not remove the content stating that the content complied with its community guidelines. It also resisted multiple requests from the White House to remove the content.

YouTube, however, had blocked content in Indonesia after request from the government. The content was blocked in Saudi Arabia after the government there threatened to block the site. It took a court order in Brazil to block the site.

PTA yet to block content

Following the IMC's evaluation and directive to block blasphemous content in addition to a policy directive in May, 2012 to deploy state of the art technical solution to "proactively and independently" block pornographic sites and other objectionable content.

The ministry said that PTA, which falls under the Cabinet Division and not under the administrative control of Ministry of Information Technology, has been unable to comply with those directives.