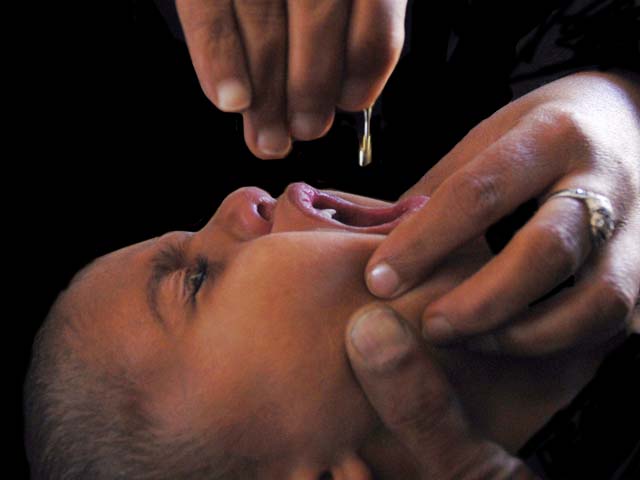 ---
KARACHI: The National Institute of Health (NIH) Islamabad has confirmed that a two year-old girl from Machar Colony in Gadap Town of Karachi has been afflicted with the disease.

Two-year old Sana, daughter of Noor Mohammad, is the resident of Machar Colony of Gadap Town.

Additional Secretary Health Sindh Dr Masood Solangi said that stool samples from the girl had tested positive for presence of Poliovirus type P-1. The samples had been sent for examination to Islamabad after she was brought in with symptoms of Acute Flaccid Paralysis (AFP) almost month back.

"It is the third case of Polio in Sindh and 26th in the country this year," Solangi said, adding that a joint team of the Sindh Health Department, World Health Organisation and Unicef will visit the area to examine the case.

"We will prepare our report in the evening regarding the case."

The health department official refuted reports that the girl had contracted the virus despite receiving polio drops in every campaign, since law and order situation in the city and attacks on anti-polio teams have affected at least three vaccination drives.

Express News correspondent Tufail Ahmed said that many areas in Karachi, including Gadap Town, have been infested with terrorists that have thwarted the government run and UN backed polio eradication programmes.

At least two polio workers were gunned down by armed men when they were in the middle of a polio campaign in Gadap town earlier in the year.
COMMENTS (1)
Comments are moderated and generally will be posted if they are on-topic and not abusive.
For more information, please see our Comments FAQ