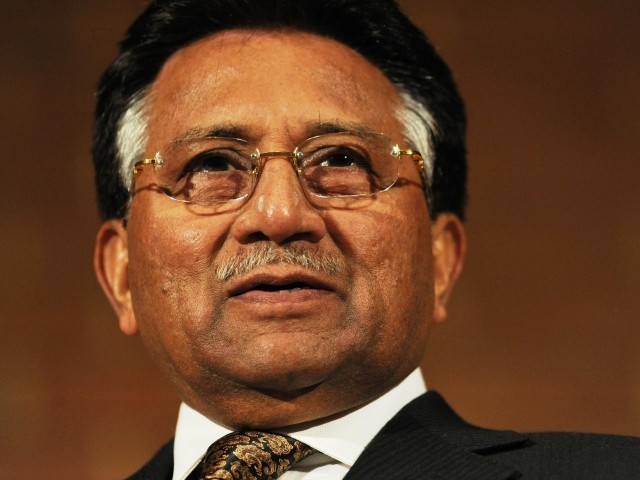 ---
ISLAMABAD:



The Federal Investigation Agency (FIA) has issued notices to military ruler General Pervez Musharraf's collaborators in the imposition of emergency in 2007, taking into a decisive phase the investigation of a high treason case against Musharraf under Article 6 of the Constitution.




The agency has summoned for questioning former prime minister Shaukat Aziz, his principal secretary Khalid Saeed, former law secretary Justice (retd) Ajmal Mian and seven other top government functionaries, reliable sources told the Express Investigation Cell (EIC).

The said persons were as per official record "a party" to the November 3, 2007 emergency, sources said.

A joint investigation team will question Musharraf in the high treason case soon after Eid, they said.

After registering the treason case against Musharraf in June, PML-N government had constituted a four-member investigation committee to probe the case.

Through the notices FIA has directed Shaukat Aziz and other accomplices of the former army chief to appear before a joint investigation committee (JIC) for recording statements in the high treason case and for abrogating the Constitution by imposing emergency and subsequent detention of judges of the superior judiciary.




"We have served notices on all those government officials and politicians whose role has come into the light in November 3, 2007 emergency for appearance before the investigation team," an FIA official told EIC on the condition of anonymity.

Since Shaukat Aziz's postal address in Pakistan is not available, FIA has sent the notice to the High Commission in Britain via the Foreign Office for delivery to the former premier at his residence in London, the official said.

In a short comment, FIA director general Saud Mirza confirmed the issuance of a notice to Aziz. Aziz is unlikely to give any statement to FIA in high treason case, sources said.

After going through official record of the case, FIA decided to serve notices to all concerned. FIA team will question all officials who were on duty when the emergency was imposed to depose the senior judges of Pakistan.

The FIA team will also question all the four governors and chief ministers of 2007 to see if they were really consulted by Pervez Musharraf before imposing emergency in the country.

Published in The Express Tribune, August 7th, 2013.
COMMENTS (14)
Comments are moderated and generally will be posted if they are on-topic and not abusive.
For more information, please see our Comments FAQ