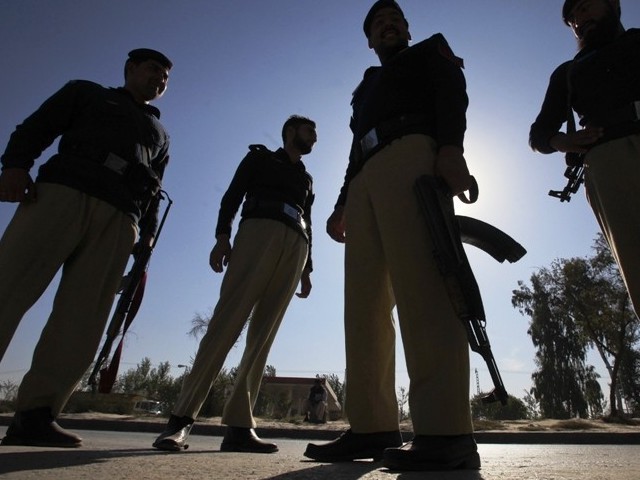 ---
LAHORE:



Over a dozen robbery suspects were killed in shootouts with the police in various parts of the city in July. Of these, six were killed in Kahna, three in North Cantt, one in Ghaziabad, one in Missri Shah and two in Gujjarpura. No policemen were injured in any of the encounters.




Cantt Superintendent Umar Riaz Cheema told The Express Tribune that the robbers, in each case, had shot at the police first and were killed when the police returned fire. Those killed had been wanted in various cases of murder robbery, gang-rape and house robberies, he said.

Five people - an 11-year old child in Kahna, a trader in Misri Shah, a doctor in Baghbanpura and two rickshaw drivers in Hanjerwal - were shot dead by armed robbers on resisting robbery.

The Anti-bike Lifting Squad told The Express Tribune that eight to 10 bikes on average were stolen in Lahore every day. Five to seven cars on average were stolen daily.  As many as 50 to 60 people are mugged daily and there are 60-70 house robberies, the Crime Records Office said.

In July, Lahore police busted 65 gangs, nabbed 188 suspects, arrested 569 proclaimed offenders and traced 209 cases against them. Rs8 million were recovered from the gang members, the DIG's office reported.

The DIG's office further told The Express Tribune that cases were registered against 414 people accused of carrying illegal weapons: nine Kalashnikovs, 17 rifles, 22 small guns, 349 revolvers and pistols, nine daggers and 2,399 bullets were seized from them. As many as 279 cases were registered against 289 drug peddlers in the city and almost 10kg heroine, 89.5kg hashish, 4kg opium and 2,818 bottles of liquor were seize, the DIG's office said. Police said that 134 cases had been registered against 431 gamblers arrested in the previous month. Rs1.66 million in gambling money was recovered. A divisional operations superintendent said that the Lahore police had had significant success given the limited resources.

Published in The Express Tribune, August 7th, 2013.