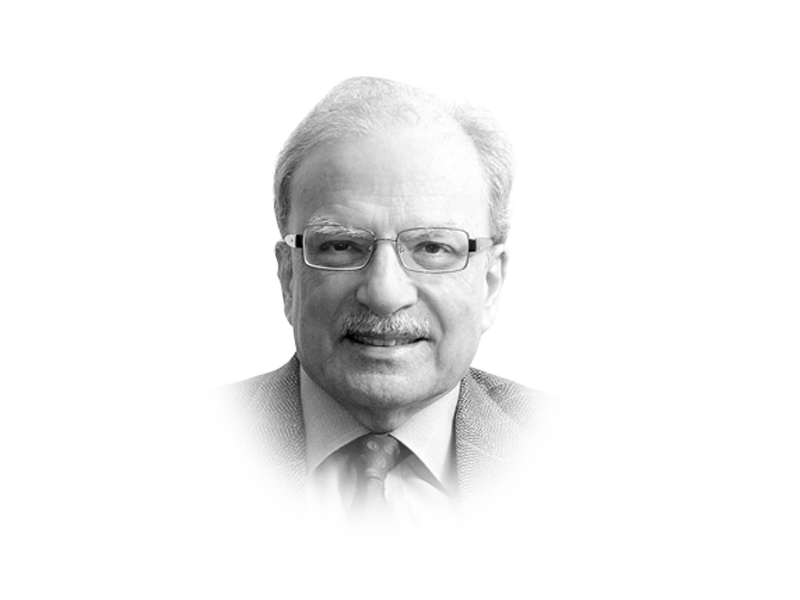 ---
No major city has become large and dynamic without a supporting hinterland. Looking at Lahore's growth and development from that perspective, it is easy to see why the city lost a lot of its lustre in the few decades after Pakistan gained independence. In 1947, the line of partition drawn by Sir Cyril Radcliffe cut Lahore from a good part of the physical surroundings from which it had drawn strength. Going back to the times of India's Muslim rulers, Lahore had always looked to its east and south than it did to its west and north. For instance, Amritsar and Kasur were much more important in the city's immediate neighbourhood than Sheikhupura and what was then called Lyallpur. From 1947 on, Lahore had to turn its head around 180 degrees and that was a painful act to perform. It took the city decades to adjust to this new position.

After Partition, the same kind of reorientation occurred on the other side of Punjab — the part that became an Indian state. The cities that were part of what was then central Punjab, had looked to Lahore for education, culture and commerce. After Sir Cyril drew the border between India and Pakistan, places like Amritsar, Jullundur and Gurdaspur turned their sights towards New Delhi and later towards Chandigarh. With the promised easing of tension between Pakistan and India, could Lahore once again become the centre of economic activity in this part of the South Asian subcontinent? The answer is yes, but in culture, it is likely to remain unattractive for as long as Pakistan does not fully define the role of religion in its society. Even such a small act as the revival of basant could bring in hordes of Indian tourists. Lahore has been saved from near cultural demise by two developments. It has become a prominent centre of visual arts and it has become the culinary capital of Pakistan. Both would develop further with opening to India.

Lahore would be helped enormously if Pakistan allows India the transit rights not only to Afghanistan but also to Central Asia. Islamabad is now working with the Chinese to improve the Karakoram Highway and is also examining the possibility of using it for constructing a railway line between the Gwadar port and Kashgar in China's Xinjiang province. This will open a new line of communication between Asia's two largest economies which, using Pakistan as the link, could develop an active land route for conducting interstate commerce.

The development of some institutions of higher learning in the private sector in the city has brought new opportunities for the local economy. A cluster of institutions has developed that is helping reshape Lahore's economy and society. In the case of the Lahore University of Management Sciences (LUMS), the impact on the city's economy has been significant. LUMS is contributing to the development of a number of modern services in the city, including education, finance and corporate management. Its success has led to the establishment of other institutions of higher learning. Important among those are the Lahore School of Economics (LSE) and the Beaconhouse National University (BNU). These are two institutions with important differences that need to be noted for the reason that they define what is so positive about Lahore's modernisation and the contribution it is likely to make to Pakistan's economic and social revival. LSE was founded and is largely staffed by members of the Pakistani diaspora, who have returned to Lahore. The university is an interesting example of an institution that developed rapidly and has begun to play an important role in filling the knowledge gap that was keeping the city relatively underdeveloped.

BNU is producing several skills required by modern services. It also sits at the apex of an educational system that has made enormous — not always fully noticed — contribution to the development of education in Pakistan. There is, in other words, a great deal of inherent dynamism in Lahore to help Pakistan recover socially and economically.

Published in The Express Tribune, August 5th, 2013.

Like Opinion & Editorial on Facebook, follow @ETOpEd on Twitter to receive all updates on all our daily pieces.
COMMENTS (20)
Comments are moderated and generally will be posted if they are on-topic and not abusive.
For more information, please see our Comments FAQ