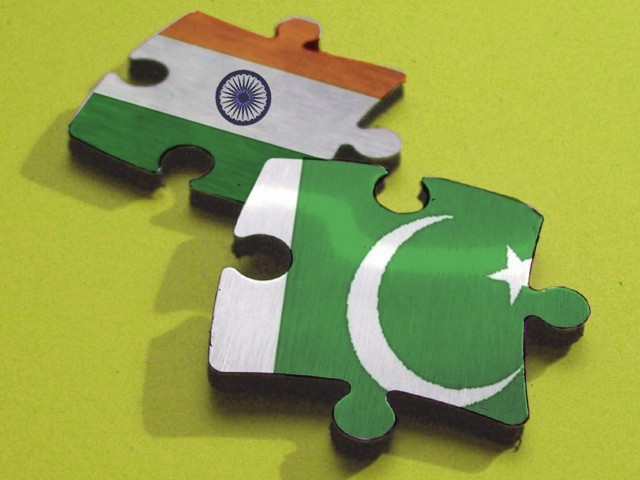 ---
NEW DELHI:



In what appears to be swift movement towards a thaw in relations, India's new Foreign Secretary Sujatha Singh has hinted at "picking up the threads" of dialogue with the new government in Islamabad, adding that India's neighbours would be her immediate policy priority. 




The latest diplomatic overtures from a reluctant Indian establishment follow Prime Minister Nawaz Sharif's repeated calls for rapprochement, which were once again repeated in Karachi on Thursday when the premier called for resolving outstanding disputes with India and boosting bilateral trade, investment and business.

Singh, who has become the third woman to lead the Indian diplomatic corps, outlined her foreign policy thrusts on Thursday. "My immediate priorities would be in our neighbourhood. That is where our immediate interest lies. It has always been India's policy to develop peaceful and cooperative relations with Pakistan," she said.

However, Singh cautioned that restarting the dialogue pre-supposes an environment free of terror and called for visible movement in the trial of those involved in the 26/11 attacks on Mumbai; and the Most Favoured Nation (MFN) status for India before resumption of talks.

New Delhi broke off peace talks with Islamabad after gunmen killed 166 people in Mumbai in 2008, an attack which India alleges was carried out by Pakistani militants.




Talks resumed in 2011, with two rounds that focused largely on trade and visas, but relations soured again in January this year after six soldiers, from both countries, were killed in exchange of fire along the Line of Control (LOC) in Indian occupied Jammu and Kashmir.

Talking about allegations of a video showing an alleged Pakistani soldier sharing details of an encounter that led to the death of Indian soldier Saurabh Kalia, Singh condemned the mistreatment of soldiers in contravention of the Geneva convention and said that "If there are some new facts that have come to light, we will assess them and then we will decide on how to proceed further in taking this up with the Pakistani government.

Singh is the daughter of a former head of the country's intelligence bureau, with strong links to the ruling Congress party. She has not served in any of the South Asian countries before, only serving as desk officer in charge of Nepal. She is also known to be a strong advocate for women's rights and had threatened to quit the service altogether if she was superseded, as speculated, by her junior male colleagues.


Published in The Express Tribune, August 2nd, 2013.
COMMENTS (4)
Comments are moderated and generally will be posted if they are on-topic and not abusive.
For more information, please see our Comments FAQ